Agassi urges Kyrgios to get a coach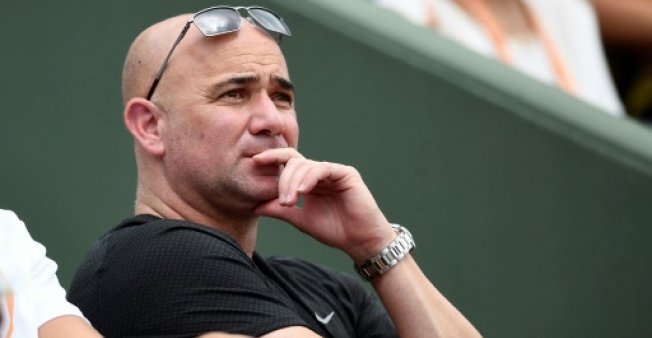 Tennis great Andre Agassi has urged fiery Australian Nick Kyrgios to get a coach to fulfil his unquestionable potential, believing there will be a queue of people keen to help him out.
The 22-year-old is showing greater maturity at the Australian Open after frequent criticism in the past for his on-court blow-ups.
But the American, who is coaching 12-time Grand Slam champion Novak Djokovic, told the Melbourne Age newspaper he believes Kyrgios can only take himself so far without help.
"I'm a big believer in life, and what I've learned is that learning (something that) in 10 minutes would take someone (by themselves) 10 years is a very effective way to maximize the short window that you get in this sport," he said.
"To go it alone and not get access to things tried and lessons learned is an unforced error. But having no coach is better than having the wrong coach."
Kyrgios, seeded 17, indicated earlier this month he has no plans to hire a coach for the 2018 season.
So far he has been impressive at Melbourne Park going it alone, moving through to the fourth round with a hard-fought four sets win over Jo-Wilfried Tsonga on centre court Friday evening.
His next test is a clash against world number three Grigor Dimitrov on Sunday for a berth in the quarter-finals, which would match his best ever Grand Slam run.
"I would imagine that there would be a lot of people that would take a great deal of pride in coaching him just based on his talent alone," said Agassi, who won eight Grand Slams.
"If I was him, I would sit down in a room somewhere and put some deep thought into whom might bring to the table something that I may feel I need that I don't have.
"I always surround myself by knowing my weaknesses and filling those gaps. You do it business, you do it in life, and doing it on the tennis court, I would highly suggest that to anybody."
Follow Emirates 24|7 on Google News.