Andy Murray won't rush comeback, says mum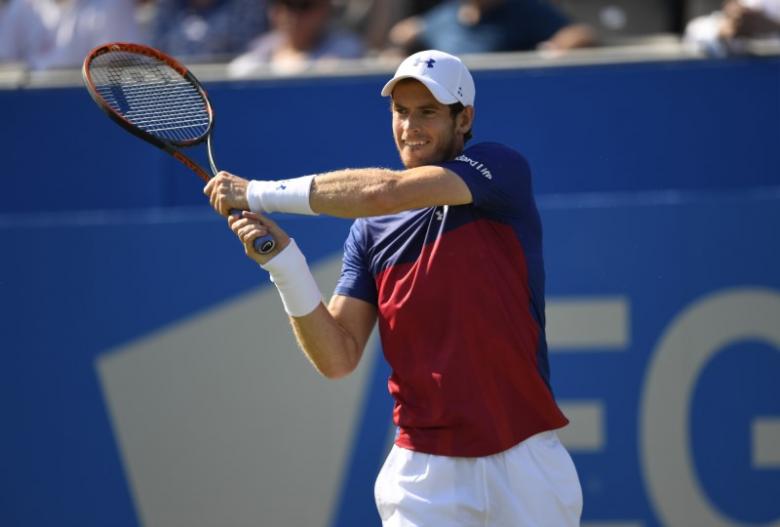 Former world number one Andy Murray will not rush his comeback from a hip injury that has blighted him since last year, his mother and former British Fed Cup captain Judy Murray said.
Three-time Grand Slam winner Murray, who has played hardly any tennis since a hip operation earlier this year, is currently in action at the Shenzhen Open in China and will play just one more tournament this season, in Beijing.
Murray has plummeted from the top of the tennis world in 2016 to 311th in the rankings, and his mother said he is "desperate" to return to full fitness.
"He's doing well. He's working with a rehab specialist in Philadelphia," Judy Murray said Thursday in the Chinese city of Wuhan, where she was conducting coaching workshops during the Wuhan Open.
Her son showed flashes of his old self Thursday in Shenzhen, where he swatted aside top seed David Goffin in straight sets.
While there were few visible signs in that match of the hip trouble that put him out of action for months at a time, the 31-year-old's mother said he will not take any risks.
"He wants to absolutely focus the rest of the year on getting his body as ready as he can for the start of (2019)," she said.
"It's been a long haul and that's tough for anybody, but he's incredibly disciplined, he's incredibly resilient."
In 2013, a year after his first Grand Slam win at the US Open, Murray became the first British player to win the men's singles title at Wimbledon in more than 75 years, and won the trophy again three years later.
"He loves what he does, so he's desperate to get back. But... when you've been out that long, you don't want to rush it," said Murray's mother, who coached him during his early years.
"I think he's in a good place at the moment."
The Scot will face Fernando Verdasco in the Shenzhen Open quarter-finals on Friday.
Follow Emirates 24|7 on Google News.