AUS professor to run across America for charity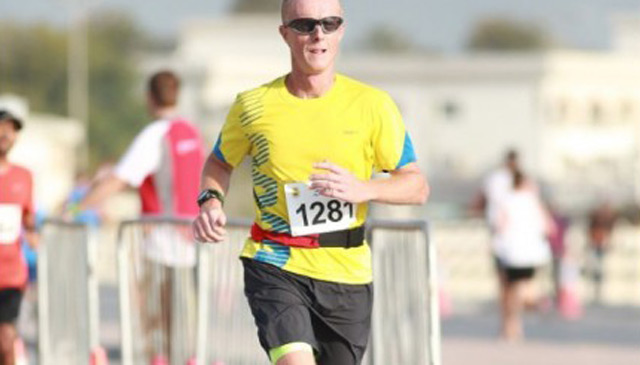 Dr. Nicholas Ashill, Professor of Marketing at American University of Sharjah, AUS, is set to begin an epic journey of a three-month, 5,400 km-run across the USA to inspire people to dream big and to help families suffering from pulmonary fibrosis.
New Zealander Dr. Ashill, who is the Chalhoub Chair of Luxury Brand Management at the School of Business Administration at AUS, will set off at 6 a.m. on 14th May from Santa Monica Pier in Los Angeles and conclude his run 110 days later in New York. The first 3,000 km of his journey will see him run along the iconic Route 66. Once he reaches St. Louis, Missouri, he will continue along other roads all the way to New York.
For a seasoned runner like Dr. Ashill, a challenge of this nature was something he had always planned to undertake in his life.
His mother's death two years ago from pulmonary fibrosis provided him with a reason to accept this challenge so that he could help raise awareness of and funds for those suffering from this disease.
"A key objective of my run across America is to raise money to support families who are affected by the disease. So many people need practical, emotional and financial support and I desperately want to help with this. My family received so much love and emotional support during the last two years of my mum's life and I want to give back," he said.
Through this run, Dr. Ashill plans to raise funds for scientific research as well as to provide oxygen bottles and support to individuals directly affected by the disease and their families.
His plan is to run 50 km per day, seven days a week, beginning each day at 6:00 a.m. and ending his run between 1:00 and 2:00 p.m.
His support team, which includes his eldest daughter and his father-in-law, will be following him in a recreational vehicle.
Follow Emirates 24|7 on Google News.