Battling McLaren exceed rock-bottom expectations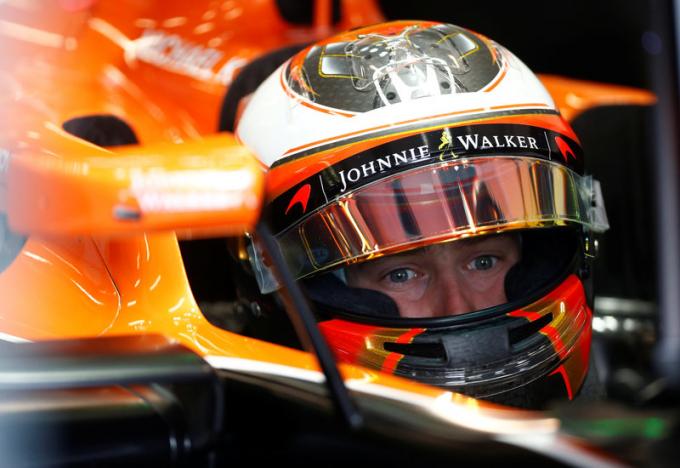 In a sign of how far McLaren have fallen, a retirement for Fernando Alonso and a last-place finish for team mate Stoffel Vandoorne exceeded expectations for the embattled team at the season-opening Australian Grand Prix on Sunday.
The Honda-powered cars had a dreary winter testing with slow times and an assortment of reliability problems, and the same problems played out through the race weekend in Melbourne for the Woking-based outfit.
But twice champion Fernando Alonso, who qualified 13th on Saturday, battled up to 10th and for a while was in contention to grab championship points at Albert Park.
It all came undone for the Spaniard, however, as his car halted with an apparent suspension problem only a few laps from the finish.
"A suspension failure I think at the end is what happened, and it stopped us finishing the race," he said.
"(The race) was pretty good, I think. I was driving one of my best races so far. We were surprisingly in the points all the race long.
"Also we had to do a huge fuel saving which was hurting us a lot but we were able to keep the position. As I said, a little surprised to be so (high) up but at the end we didn't finish and definitely we need to be more competitive very soon."
Alonso's rookie team mate Vandoorne was last of the 13 cars that finished, having been lapped twice by Ferrari winner Sebastian Vettel.
That the Belgian was able to crawl over the line might have been cause for a small celebration for McLaren, whose relationship with Honda has become increasingly strained by continuing struggles.
Alonso had little doubt where McLaren lay in the Formula One pecking order, even next to other battling teams like Haas and Sauber.
"I think we are last," Alonso said. "That's the performance we have now. We were 10th (today) because the qualifying lap we had yesterday was extremely good.
"The start, I was lucky to gain one position and the (Romain) Grosjean retirement gave us the second one.
"I think in normal conditions in the normal circuit we should be last."
Follow Emirates 24|7 on Google News.