50 foreign players sign for T20 tournament in Pakistan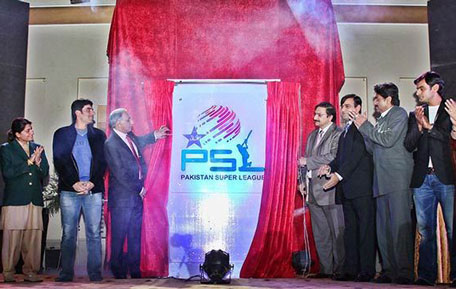 Pakistan Super League organisers say they have secured over 50 foreign cricketers to take part in the country's first professional Twenty20 tournament starting March.
PSL managing director Salman Sarwar Butt on Friday did not reveal the nationality of players, but says his management had already obtained signatures of more than 50 overseas players with some more likely to sign up shortly.
"This clearly is an indication that the PSL is attractive both in terms of cricket and financial gains for the cricketing talent, no matter where in the world it is located," he said.
The cricket boards of Australia and South Africa have reportedly refused to allow their players travel to Pakistan due to security reasons, and Butt says he knows well it would not be easy to change perceptions.
"The PSL shall continue with its efforts to put together a spectacle that would endeavor to dispel such perceptions once it starts unfolding on the ground," Butt said.
Pakistan has not hosted a test-playing nation for four years, since gunmen attacked the Sri Lanka team convoy in March 2009, injuring players and killing six police officials and a driver.
The Pakistan Cricket Board also enlisted former International Cricket Council chief executive Haroon Lorgat as an adviser to the PSL in a bid to rebuild the confidence of foreign players in returning to Pakistan.
It is yet to be seen how many leading players will be able to get the required No Objection Certificates from their respective cricket boards to travel to Pakistan.
"The PCB is in contact with the various boards and will be soliciting NOCs for signed-up players," Butt said. "Once these players get the required NOCs, only then we can reveal their nationalities before going into the auction."
The PSL comprises five city based teams that are yet to be finalised. Lahore or Karachi is the likely venue for the Mar. 26-Apr.6 event in which PSL hopes to induct at least 30 foreign players through an auction process.
Follow Emirates 24|7 on Google News.