Aamer can be selected after ban, says PCB chief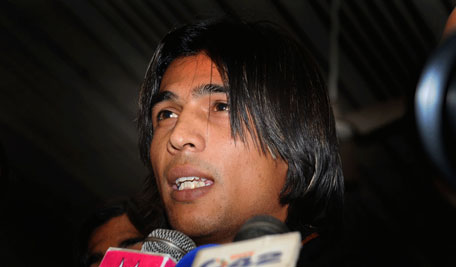 Pakistan cricket chief Zaka Ashraf on Tuesday said paceman Mohammad Aamer can be considered for national selection after he has served the ban handed to him in a 2010 spot-fixing case.
The 19-year-old is serving a six-month jail term in England over a spot-fixing scandal. The case was related to charges of deliberate no-balls during the Lord's Test against England in 2010.
Pakistan's former Test captain Salman Butt was handed a 30-month jail term, Mohammad Asif 12 months and their agent Mazhar Majeed 32 months.
In a separate case the International Cricket Council also banned them over violation of the code of conduct, Butt for 10 years (five years suspended), Asif for seven (two years suspended) and Aamer for five years.
Pakistan Cricket Board (PCB) chairman Ashraf said all three players had stained the image of the country.
"PCB cannot side with anyone who has done wrong and because of them the name of the country was stained," Ashraf said at a press club function in Karachi.
"It was very unfortunate what happened and every Pakistani fan was hurt."
"Whenever Aamer is cleared by the ICC and serves his punishment, we think he needs intense counselling and then we will take guidance from the ICC about him on whether there was any hitch on his playing."
Ashraf said after counselling Aamer's fitness would also be ascertained.
"Selectors can decide about him and as far as his talent is concerned there is no doubt he has that. But we will also have to judge his fitness," said Ashraf who took over in October last year.
Aamer was considered a hot property at international level, having taken 51 wickets in 14 Tests. He helped Pakistan to their first win over Australia in 15 years by taking seven wickets at Leeds in 2010.
A match before the scandal-hit Lord's Test, Aamer took five wickets to help Pakistan win the Oval Test.
Follow Emirates 24|7 on Google News.