Aamer shocked at five-year ban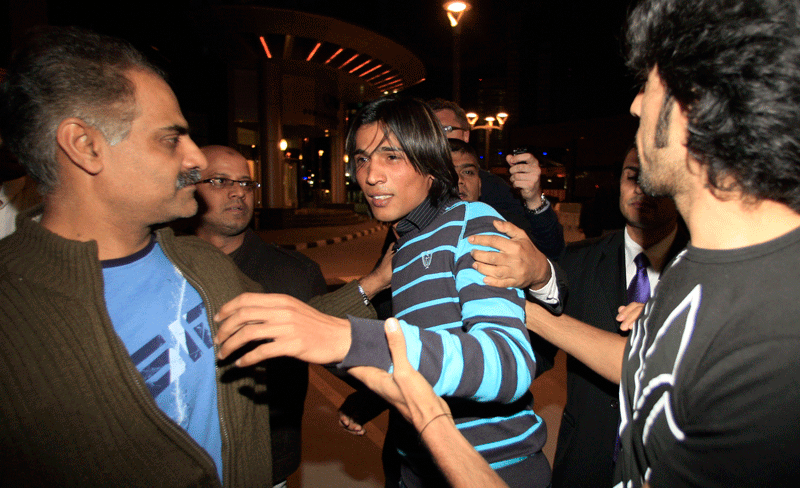 Teenage Pakistan paceman Mohammad Aamer said he was shocked and disappointed at being handed a five-year ban on Saturday.
"I am shocked and hugely disappointed. I wasn't expecting that much of a ban," Aamer told AFP, just minutes after the anti-corruption tribunal of the International Cricket Council (ICC) announced its verdict here.
Former captain Salman Butt was banned for ten years - with five suspended, Mohammad Asif for seven years - with two suspended - and Aamer for five years.
The corruption charges relate to alleged incidents during a Test match against England at Lord's last year, when Britain's News of the World newspaper claimed the players were willing to deliberately bowl no-balls.
The newspaper alleged the players had colluded in a spot-fixing scam organised by British-based agent Mazhar Majeed.
Aamer said he was still confident of being absolved.
"I was confident that I will get away without any punishment, but this is very hard on me. I have just come out of the hearing and have told my family who have tried to console me.
"I will sit with my lawyer and decide about appealing against the verdict."
Aamer's lawyer Shahid Karim had hinted he would try to convince the tribunal that since his client was only 18, and had never committed any violation of the code before, he should be treated leniently.
The players have 21 days to appeal against the sanctions in the Court of Arbitration for Sport, based in Switzerland.
On Friday, British prosecutors charged the three players, as well as Majeed, with corruption offences and summoned them to appear in a London court on March 17.
Karim said he is confident that Aamer will appeal.
"It's a sad day for Pakistan cricket," Karim told AFP.
"I tried my level best, tried all the provisions which could have helped Aamer but a five-year ban is too harsh."
"He is shocked, although he put on a brave face but it's very tough to be consoled," said Karim, hinting that the CPS's announcement also changed the scenario.
"It shocked us," said Karim of Friday's developments.
"The CPS announcement came a day before the ICC judgement and it changed the scenario of the Doha hearing."
Aamer, only 18, was regarded as one of the hottest properties in international cricket and was compared to legendary Pakistani paceman Wasim Akram within two years of his emergence.
He was part of Pakistan's World Twenty20 squad in 2009.
He has so far taken 51 wickets in 14 Tests, besides having a tally of 25 wickets in 15 one-day matches.
Follow Emirates 24|7 on Google News.