Australia players' union sets up IP business amid dispute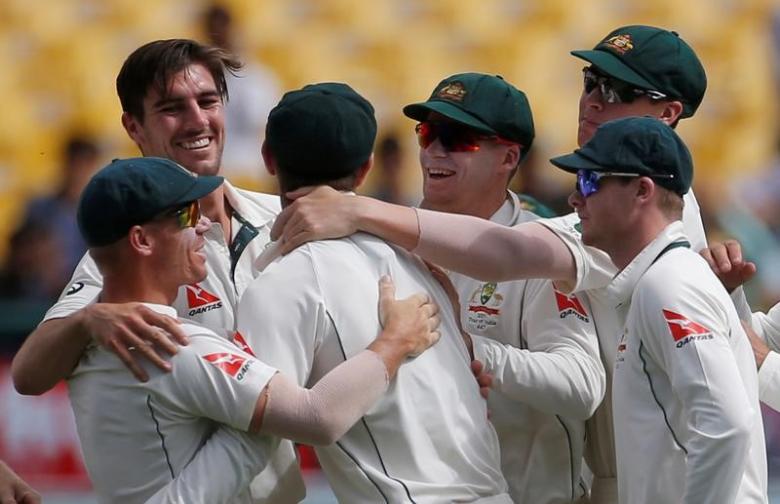 The Australian Cricketers' Association has set up a business to manage and market players' intellectual property should they be unable to strike a pay deal with the national cricket board.
'The Cricketers' Brand' would help players, broadcasters, sponsors and Cricket Australia (CA) "manage the uncertainty" of a collective bargaining agreement failing to be put in place by the June 30 deadline, the union said.
Players have already rejected a CA offer that waters down a revenue-share model which helped make them among the best-paid cricketers in the world over the last 20 years.
CA has said the players would not be offered alternative contracts if they failed to agree to terms by June 30.
"Whilst this business will 'go live' on 1 July 2017, the ACA is finalising securing the interim IP of Australia's elite male and female cricketers pending a new MOU being agreed," the ACA said in a statement on Wednesday.
Tim Cruickshank, the ACA's commercial manager, has been appointed as the IP company's general manager and said it would work with players and their agents to set up a commercial framework.
"What this means practically for broadcasters and sponsors is that they can seek to establish a more direct relationship with the players through The Cricketers' Brand which we hope will enhance those partnerships for further mutual benefit," he added.
"This is about securing a fair share for the men and women who play the game by taking greater control of their own intellectual property."
CA spokesman was unavailable to provide comment. CA has previously declined to comment on the ongoing pay negotiations.
The ACA added that players had received "approximately 0 percent" of digital media revenue earned by CA under the current CBA, which was reported to be worth A$40 million (23 million pounds).
"Whilst the ACA is seeking to get to the bottom of this, the players can't allow this to continue, especially given the extensive use of their attributes on CA's digital platforms," the ACA said.
Follow Emirates 24|7 on Google News.