Boycott backs India to beat England in ODIs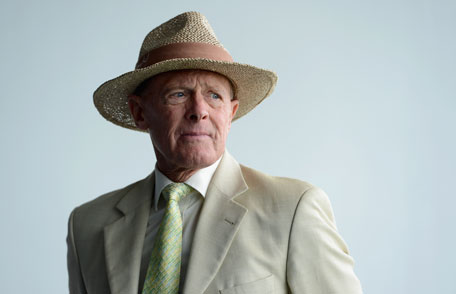 Former England captain Geoff Boycott backs India to bounce back from the defeats against Pakistan in the five-match ODI series against England start in Rajkot on Friday January 11.

"...it's about 60-40 in India's favour, I would say, in this series to come," said Boycott.

India lost the home series against Pakistan 2-1 and will need to whitewash England if they wish to regain the ICC No.1 ranking.

"I don't think India will be as tough to beat as they were. They'll still be tough in their own country, they've still got a lot of other good players," said the former England opener.

England led by Alistair Cook won a Test series in India after 28 years and hope to replicate this form in the ODI series after return from Christmas and New Year break.

"(MS) Dhoni is a fantastic player, there's (Virat) Kohli - they are good players. It just gives England a bit more of a chance, maybe, but I believe India are right to try and plan ahead and move forward," Boycott told a cricket website.

"India are trying out one or two new fast bowlers. They are making Ravindra Jadeja a major spinner; we all know about his batting, and his triple-hundreds, but you make him like a spinner, get some young fast bowlers in, because Zaheer Khan is more or less past it," he added referring to the emergence of Bhuvneshwar Kumar and Shami Ahmed who were the find of the Pakistan series.

The former England great said the Indian team should not get too worried as the recent slump of form can be attributed to the transition phase it is going through after the retirement of seniors such as Sachin Tendulkar and Rahul Dravid.

"I like young batsman (Ajinkya) Rahane, he looks promising. And I know that losing to Pakistan may hurt a lot of supporters of Indian cricket. That's part and parcel of moving forward, trying new guys, moving towards an end product which is the World Cup in Australia.

"You've always got to remember you are the world champions," said Boycott.
Follow Emirates 24|7 on Google News.