Cash-rich Indian Premier League marches into season 10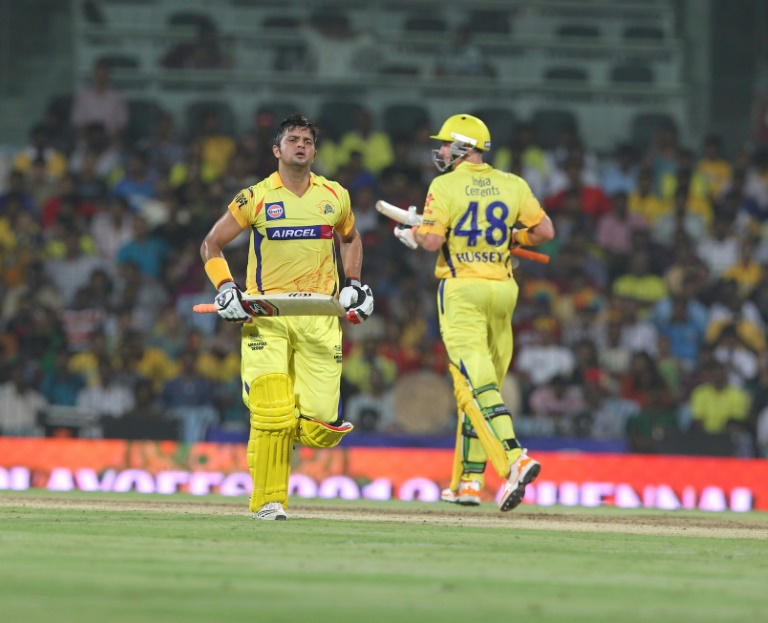 The 10th season of the Indian Premier League starts on Wednesday, marking a decade of scandal and success for the flashy Twenty20 competition beloved by India and watched across the globe.
The latest edition of the glitzy league – famous for its pyrotechnics, cheerleaders and huge signing bonuses – gets under way with defending champions Sunrisers Hyderabad hosting Royal Challengers Bangalore.
Since its debut in 2008 the shorter-format league has evolved into India's most popular sporting event, filling stadiums and attracting TV audiences well beyond that enjoyed by Test and one-day competitions in the cricket-mad subcontinent.
"Its unique selling proposition is that most of the stadiums are packed, and it is being watched around the world," IPL chairman Rajeev Shukla told AFP.
Its appeal has outlasted numerous controversies – most notably corruption and match-fixing charges – that at times have raised more eyebrows than the showy theatrics on the pitch.
Three of the eight teams from the inaugural edition, and two others since, have been taken over by new owners, suspended or simply vanished altogether.
Chennai Super Kings and Rajasthan Royals were barred for two seasons in 2015 over a spot-fixing saga, while Hyderabad's original franchise Deccan Chargers were terminated for breaching contract terms.
The league's founder Lalit Modi, meanwhile, is in self-imposed exile in Britain, refusing to return to India to face corruption charges.
Global appeal
Shukla acknowledged the league's muddy past but said all possible checks and balances were in place to ensure the 10th edition was a success.
"There may have been some aberrations but the strongest possible action was taken. We have ensured that corruption does not creep in," he said.
"I am quite optimistic that this edition will be another grand success and be very significant for us."
Despite a litany of off-field troubles the league has never struggled to attract foreign talent.
A host of international stars have become household names in India, shaping their careers on the IPL stage or resurrecting former glories.
England pace bowler Tymal Mills recently signed a $1.8 million-contract with Bangalore – despite having played just four T20 internationals.
Fellow countryman Ben Stokes – who joined Rising Pune Supergiant for more than $2 million – said the IPL was an opportunity unavailable in England, where the format is not yet franchised.
"A big reason for coming out here is to get that exposure and try and take the Twenty20 game to new level," he said.
Australia skipper Steve Smith, who has replaced former India captain Mahendra Singh Dhoni at the helm of Pune, said he had benefited immensely from playing in the league.
"You get to learn different parts of the game, and what people from different parts of the world are thinking," he said.
Cash talks
But cash, and plenty of it, has been the single most important ingredient for the IPL's success, experts say.
"Money is the magnet," ESPNcricinfo senior editor Sharda Ugra told AFP.
"I think IPL was always going to succeed... because so many people directly connected with the BCCI (India's cricket board) and Indian business were involved at that time. They were like determined to see it succeed."
Signing deals for up-and-coming stars are also growing, with Afghanistan leg-spinner Rashid Khan signed by Sunrisers for 40 million rupees ($615,700) -- the most ever offered to a player from an associate (non-Test playing) nation.
Khan and teammate Mohammad Nabi will be the first players from Afghanistan to play in the IPL, highlighting the league's ever-expanding global appeal.
While Royal Challengers Bangalore captain and run-machine Virat Kohli will be absent for the opening week of the competition, big hitters abound such as Kohli's teammate Chris Gayle and Sunrisers' David Warner.
The tournament ends on May 21 with the final in Hyderabad.
Follow Emirates 24|7 on Google News.