Dhoni may make India chase in third one-dayer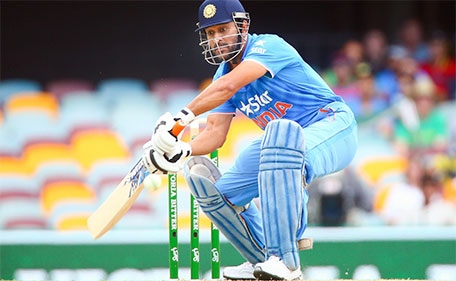 Back-to-back one-day defeats in Perth and Brisbane have forced India captain Mahendra Singh Dhoni to rethink his strategy of opting to bat first against Australia, who have taken a 2-0 lead in the five-match series by chasing down 300-plus targets.

Dhoni won the toss in both matches and after India posted scores of 309 and 308 and watched as the hosts reeled them in with powerful displays at the crease.

There was also a suggestion of a lack of discipline about India's bowlers, who leaked 23 wides in the two matches.

Ahead of Sunday's third one-dayer, Dhoni wondered if chasing a target was a better option for India.

"I feel even if we cut down the extras we will have to score more runs," said Dhoni.

"There are two options: either put pressure on the batsmen and score 330, or chase down the score, give them the batting first. We will have a look and decide what suits us the best."

While Rohit Sharma burnished his reputation in limited-overs cricket with a second successive century in Brisbane, skipper Dhoni said he was seeking even more his batsmen.

"As a team we have to win, irrespective of which department is not doing well, and for that we have to score 20-30 more runs," he added.

"That will put a lot of pressure on the batsmen, because the moment you take your guard right from the first ball, on the back of your mind would be 'we have to get 330-340 odd runs to be on the safer side' and that would put a lot of pressure."

Follow Emirates 24|7 on Google News.