Djokovic, Alonso poorer than Dhoni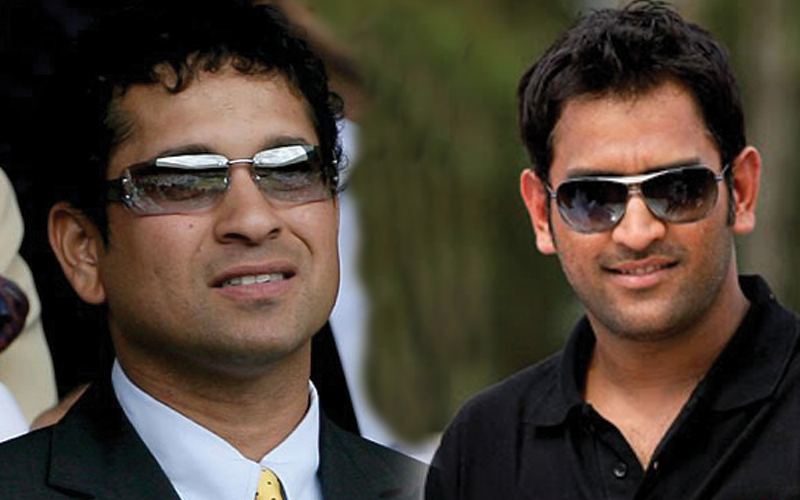 Normally, it might be seen as something to be proud of.
A game coming of age on the global stage.
However, Indian cricketers do not want the spotlight on their wealth. Not at this time when the Indian Premier League T20's 6th edition– one of the biggest cash cows for cricketers across the globe – is under a huge cloud of illegal betting and spot-fixing.
India's cricket captain Mahendra Singh Dhoni is in the Top 20 of Forbes' latest list of the world's highest-paid athletes.
MSD is at number 16 on the list with Forbes citing his total earnings at $31.5 million, salary and winnings at $3.5 million and endorsements at $28 million.
Dhoni is currently battling questions raised by the Indian media about a conflict of interest he has by holding a stake in a sports company that manages some of the players in the Indian cricket team.
Dhoni also captains the Chennai Super Kings (CSK), a team that is in the eye of the IPL match-fixing, betting scandal, with one of its owners in a police probe over spot-fixing.
Dhoni could have done without the focus on his wealth at this point in time.
What is really impressive about the Forbes ranking is Dhoni's position vis-à-vis other global athletes.
Consider this.
There is only one other cricketer in the top 100.
Sachin Tendulkar, despite his age and his drop in form, still pulls in the bucks.
Wayne Rooney. (AFP)
Forbes has his wealth broken down as Total Earnings: $22 million; Salary/winnings: $4 million; Endorsements: $18 million. Where is he on the list? At number 51.
Much lower than Dhoni, but, higher than Wayne Rooney who can only make it to number 61 on the list with total earnings at $21.1 million, salary/winnings at $18.1 million and endorsements at $3 million.
Dhoni sits high above these two global brand icons and leaves some other big name sportspersons way down the list.
Maria Sharapova (Getty)
Among those that cannot match the owner of cricket's 'helicopter shot' are Fernando Alonso at number 19 (total earnings: $30 million), Maria Sharapova at 22 (total earnings: $29 million), Novak Djokovic at 28 (total earnings: $26.9 million), Rafael Nadal at 30 (total earnings: $26.4 million) and the world's fastest man Usain Bolt, who can only make number 40 on Forbes' list with total earnings of $24.2 million.
Dhoni is rich. So rich in fact that he is now in the company of boxing's elite. Dhoni at number 16 on the list has two of the richest sportsmen in history sitting just above him. These two have more often than not been at the top of this list.
Floyd Mayweather Jr and Manny Pacquiao both sit at number 14, just above Dhoni. Floyd's total earnings according to Forbes is $34 million as is Filipino legend Pacquiao's.
May be one more IPL and MSD will over-take them as well.
The World's Top 10 Highest-Paid Athletes
#1 Tiger Woods
Tiger Woods (REUTERS)
Total Earnings: $78.1 million
Salary/winnings: $13.1 million
Endorsements: $65 million

#2 Roger Federer
Roger Federer (AFP)
Total Earnings: $71.5 million
Salary/winnings: $6.5 million
Endorsements: $65 million

#3 Kobe Bryant
Kobe Bryant (AP)
Total earnings: $61.9 million
Salary/winnings: $27.9 million
Endorsements: $34 million

#4 LeBron James
Total Earnings: $59.8 million
Salary/winnings: $17.8 million
Endorsements: $42 million

#5 Drew Brees
Total Earnings: $51 million
Salary/winnings: $40 million
Endorsements: $11 million

#6 Aaron Rodgers
Total Earnings: $49 million
Salary/winnings: $43 million
Endorsements: $6 million

#7 Phil Mickelson
Total Earnings: $48.7 million
Salary/winnings: $4.7 million
Endorsements: $44 million

#8 David Beckham
David Beckham (AFP)
Total Earnings: $47.2 million
Salary/winnings: $5.2 million
Endorsements: $42 million

#9 Cristiano Ronaldo
Cristiano Ronaldo (AP)
Total Earnings: $44 million
Salary/winnings: $23 million
Endorsements: $21 million

#10 Lionel Messi
Lionel Messi (Getty)
Total Earnings: $41.3 million
Salary/winnings: $20.3 million
Endorsements: $21 million

List courtesy Forbes.com

Boxers down, Tiger on top
Manny Pacquiao (AFP) and Floyd Mayweather (Getty/Gallo)
Tiger Woods, whose four wins this season have seen him return to the top of golf's world rankings, is also back on top of Forbes' list of highest-paid sports figures.
An article posted on the magazine's website this week gives the rundown of the 2013 list, which will appear in the June 24 issue.
Woods had topped the Forbes list from 2001-2011 -- staying there despite the loss of some sponsors in the wake of the sex scandal that engulfed him in November of 2009.
But he fell to third last year, behind boxers Floyd Mayweather and Manny Pacquiao.
Forbes calculates he is back on top, raking in $78.1 million over the 12 months from June 1, 2012 through June 1, 2013 from prize money, endorsements, appearance fees and golf course design work.
His resurgence on the course has seen him double his prize money from the previous 12 months.
According to Forbes, Woods's victories have further boosted his income thanks to bonuses tied to wins from sponsors Nike and Rolex, while his course design business is improving after some setbacks.
Swiss tennis great Roger Federer ranks second on the list with earnings of $71.5 million, while Los Angeles Lakers star Kobe Bryant is third at 61.9 million.
Miami Heat star LeBron James, the NBA Most Valuable Player whose team is battling to repeat as champion this season, came in fourth with $59.8 million and New Orleans Saints quarterback Drew Brees completed the top five with $51 million.
Mayweather dropped from first to 14th this year -- tied with Filipino fight king Pacquiao.
Mayweather had earnings of $34 million from his fight with Robert Guerrero in May, while in the period covered for the 2012 list he fought twice.
Pacquiao netted $26 million from his December fight with Juan Manuel Marquez, according to Forbes, which reckons Pacquiao also pulled in an estimated $8 million in endorsements.
Russian Maria Sharapova was the highest earning woman on the list, in 22nd place. Fellow tennis players Serena Williams of the United States and Li Na of China were the only other women in the list of 100 sports figures.
Forbes based its earnings figures on salaries, bonuses, prize money, appearance fees and licensing and endorsement income for the 12 months between June 1, 2012 and June 1, 2013.
Follow Emirates 24|7 on Google News.