Don't expect miracles under new captain: Gambhir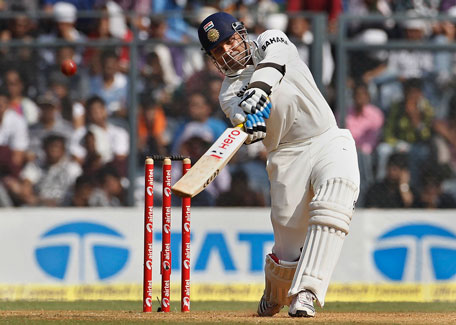 Indian opener Gautam Gambhir said on Tuesday a change of captain for the fourth Test against Australia would not banish his side's problems and urged the whole team to raise its game.
The Indian camp confirmed opener Virender Sehwag would take over the captaincy from suspended M.S. Dhoni for the Test in Adelaide, which starts next Tuesday and is the final match of the series.
Australia has already won the series after emphatic victories in the first three Tests, and the last match is a chance for India to redeem themselves.
Gambhir said he was confident Sehwag would do a good job as skipper but conceded that would not count for much if the rest of the team continued to perform badly.
"Ultimately, I have always believed that a captain is only as good as his team," Gambhir said.
"Captains don't make a difference, it is the 11 players on the field that make the difference.
"M.S. has done a great job, but it is the entire team that has not performed and that needs to take the blame.
"It is not about Viru (Sehwag) and what difference he can bring to the team."
Dhoni, who has been widely criticised for both his tactics and leadership, was suspended for one match for overseeing slow over rates.
It will be the fourth time Sehwag, Dhoni's deputy, has led India in a Test.
After another session in the nets at the WACA Ground in Perth, Indian officials confirmed the Test squad would have three days of rest before holding their first training session in Adelaide on Saturday.
Gambhir said the Indian team had let their country down with their lacklustre performances.
"We have not played well, I would be the first one to say that," he said.
"We have let the nation down."
Gambhir also expressed anger at criticism of veteran batsman V.V.S Laxman, who is rumoured to be on the verge of retirement after a string of unimpressive performances in the series.
"Why criticise one person, all of the top six or seven should be criticised equally," he said.
"Why look at only V.V.S., he has been a legend. Nobody should decide on his retirement, only he should."
Follow Emirates 24|7 on Google News.