Eden Gardens faces another ICC inspection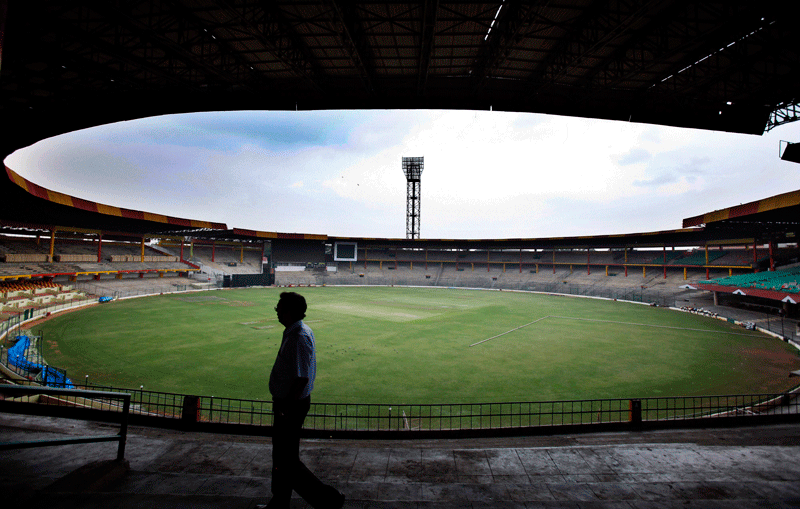 The International Cricket Council (ICC) will visit Kolkata's Eden Gardens next Monday to find out if it can host its three remaining World Cup games and has said the India-England match will be moved to Bangalore.
Cricket's governing body announced last week it would take the February 27 clash between India and England away from the venue because of a delay in renovation work.
The ICC said on Monday it had accepted the Indian board's (BCCI) proposal to move the match to Bangalore, adding it would make a further check on progress in Kolkata next week.
"In a letter to the BCCI yesterday the ICC outlined a schedule of works that needed to be carried out at Eden Gardens ahead of the ground's other scheduled fixtures on 15, 18 and 20 March," read an ICC statement.
"An inspection team will visit Kolkata again on 7 February to assess progress in line with that schedule."
Kolkata's race against time is mirroring Delhi's struggle to get ready for last year's Commonwealth Games when most of the venues missed several deadlines and it took a mad, last-minute scramble by the red-faced government to salvage the event.
The Wankhede Stadium in Mumbai, which hosts the April 2 cricket final and two other World Cup matches, and all three venues in Sri Lanka have been cleared subject to completion of work within two weeks.
With the February 27 game shifted to Bangalore, Eden Gardens has been left without a match featuring the home side. India spinner Harbhajan Singh said he was sad he would not be playing in Kolkata.
"It's very unfortunate but I guess it's beyond our control," Harbhajan told Reuters. "As a player I will play on whatever ground I'm asked to.
"But it would have been nice to play in front of a 100,000 crowd. This is India's best ground," said the spinner who claimed a Test hat-trick against Australia at Eden Gardens in 2001.
Follow Emirates 24|7 on Google News.