England prepare for life without 'X-factor' Pietersen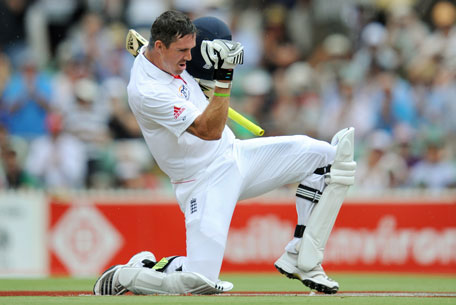 England will play their first major match since the controversial decision to call time on Kevin Pietersen's international career when they face West Indies in the first of three one-day internationals in Antigua on Friday.

English cricket is still coming to terms with the decision to dispense with the services of the national side's all-time leading run scorer across all formats.

There is a sense that former England wicket-keeper Paul Downton, now the England and Wales Cricket Board's managing director and Test captain Alastair Cook, rested from the Caribbean series, know they will be judged on the team's results and so would not be as perverse to 'cut off their nose to spite their face' by prematurely ditching a world-class player.

It is significant that England have not cited form or fitness as a reason for axing Pietersen but rather a harder to pin down need to "rebuild the team ethic" following a 5-0 Ashes thrashing in Australia.

England will also play three Twenty20 internationals against the West Indies, the reigning global champions in cricket's shortest international format, in Barbados on this trip ahead of next month's World Twenty20 in Bangladesh.

It was in the Caribbean four years ago that England won their lone global limited overs title when, with Pietersen man of the tournament, they took the World Twenty20 title.

Their captain back then was Paul Collingwood, still the skipper of county champions Durham and also a temporary member of England's coaching staff this trip.

"Today you need your X-factor players, your mavericks and different personalities, because people express themselves at a whole new level," Collingwood told Tuesday's Guardian newspaper.

"You don't need robots. In fact you cannot have robots any more. If you're going to win things you're going to have to give these mavericks a leash and allow them to perform," he added.

Having given what seems a textbook definition of the player England have lost in Pietersen, how does Collingwood explain the departure of his former team-mate?

"It's disappointing as an England fan that relationships have broken down," Collingwood said.
"I'm not blaming either side, but that's the disappointing thing - you've got such an amazing player and he's not going to be involved with England again.

"There were times when I played with KP when he frustrated the living hell out of you - in a way people on the outside wouldn't know - but I always knew he could win player of the tournament or a World Cup.

"But you have to trust the guys in the know. These aren't easy decisions and they (the ECB) obviously think this is for the best over a long period."

England, captained by Stuart Broad, started their tour with a 29-run win over a University of the West Indies Vice-Chancellor's XI that featured a hundred from rising star Joe Root and a century for the home side from the little known Kyle Corbin.

The tourists will look to the likes of Root and wicket-keeper/batsman Jos Buttler to turn promise into performance against a West Indies side where Chris Gayle, Marlon Samuels, Darren Sammy, Kieron Pollard and Kemar Roach all have injuries of varying severity.

Indeed the big-hitting Gayle, just as much of an 'entertainer' as Pietersen when in form, has played no cricket since November when he tore a hamstring in a one-day international against India in Kochi.

A series without Gayle and Pietersen would be missing two top of the bill performers but for the 'understudies' on both sides this could be their chance to shine.

Follow Emirates 24|7 on Google News.