Free 'live' coverage of ICC Cricket World Cup 2015 in UAE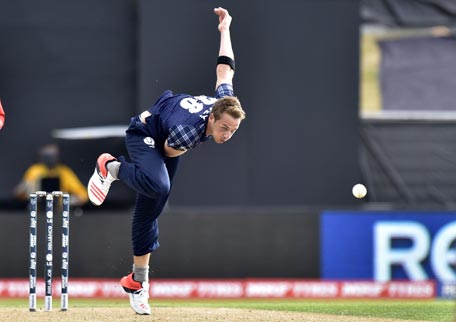 UAE's cricket fans subscribed to any of Etisalat's eLife Value Packs are enjoying a special treat this season watching the ICC Cricket World Cup for free on OSN Pehla Silver channels.
As part of the ICC Cricket World Cup 2015 promotion, all eLife Value Pack customers get an OSN Pehla Silver package subscription for free for the duration of the tournament.
Coming up next for eLife customers to enjoy viewing from the comforts of their homes is the India vs Ireland match, which will telecast live on March 10, 2015.
Follow us on Twitter @E247Sports for exclusive coverage of all the action from Down Under
Etisalat said in a media statement that new customers who wish to avail of the promotion can subscribe to any one of Etisalat's eLife Value Packs to get the free OSN Pehla Silver package for the duration of the ICC World Cup 2015.
Alternatively, customers can subscribe to OSN Pehla Silver on a standalone monthly basis, paying as low as Dh5 per day.
"Our efforts at Etisalat are directed towards bringing the best of entertainment and sports to all our audience groups. A large segment of UAE residents are cricket lovers and we are excited to bring this thrilling cricket action to their homes with our special ICC Cricket World Cup promotion," said Rashed Al Abbar, Vice President of Home Services, Etisalat.
"It is most definitely a value addition for our existing eLife Value Pack customers who have been keeping up with the tournament, but also for new customers who don't want to miss the semi-finals and finals which are around the corner," he added.
Etisalat's eLife service is based on Etisalat's FTTH network which covers more than 85 percent of the UAE's populated region, positioning the UAE as the most fibre-connected nation in the world (as per industry reports).
Follow Emirates 24|7 on Google News.