ICC probes Hong Kong team, sure of 'clean' World T20 in India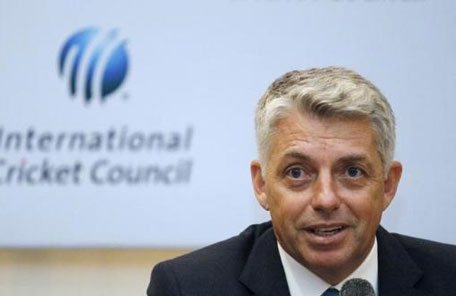 Cricket's world governing body (ICC) said on Monday that its anti-corruption unit was probing the Hong Kong team but ruled out any match-fixing angle to its investigation.
A day after ICC anti-corruption unit head Ronnie Flanagan revealed the case in Mumbai, the ruling body's chief executive Dave Richardson provided more details.
"In recent times you would have read in the media that a particular player was suspended from his country and the investigations relate to the same team," Richardson told reporters.
The governing body announced in January that Hong Kong all-rounder Irfan Ahmed had been suspended and charged with failing to disclose an approach from an individual.

"We should not speculate that it involves or there's any match-fixing or anything going on with particular players or a particular teams," Richardson said.
"Often we get our intelligence from players reporting various approaches that corrupt people make to them."
Hong Kong play the first match of the World Twenty20 on Tuesday against Zimbabwe in first-round Group B which also includes Afghanistan and Scotland.
The pool winners will go into Super 10 Group 1 with England, South Africa, Sri Lanka and West Indies.
The ICC has done stellar work to shield players from full member nations against such approaches but "corrupt" individuals were finding new targets, Richardson said.
"We are now finding that the corruptors are now focused on associate members, women's teams etc etc. So we got to make sure the players from all the teams are very well educated, understand their responsibilities and would not get involved."
"Unfortunately, this is the world we are living. There are corrupt people all over the world, trying their best to get hold of players."
Cricket has been plagued by a number of corruption issues and a 2010 spot-fixing scandal resulted in bans and jail terms for Pakistan fast bowlers Mohammad Asif and Mohammad Amir, and former test captain Salman Butt.
South African Richardson, however, is confident that the sixth World Twenty20, which starts on Tuesday, will not be affected by it.
"I'm very confident that we'll have a clean tournament," he said.
"I know that our anti-corruption unit has been working hand-in-hand with the law enforcement agencies and the police in India to make sure that any information is shared," he said.
"I'm very confident that the matches will be played in the correct spirit."
Follow Emirates 24|7 on Google News.