India-Australia tie sold out in an hour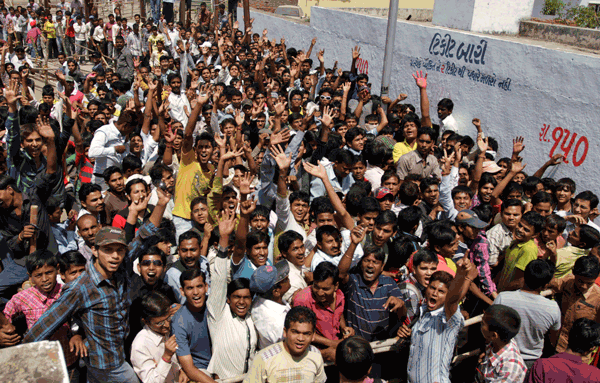 Tickets for the World Cup quarter-final tie between India and Australia were sold out within an hour of going on sale, local media reported on Tuesday.
The Sardar Patel Stadium will host the day-night clash on Thursday after India beat West Indies to book a last-eight game against the defending champions.
"All the tickets have been sold out," Gujarat Cricket Association secretary Rajesh Patel was quoted as saying by the Press Trust of India news agency.
Almost 23,000 tickets were sold online and another 20,000 were sold over the counter.
A report in the Times of India said hundreds of fans had to return disappointed as the tickets put on sale were sold out in less than an hour.
Police had to resort to "mild lathi-charge (baton-charge)" to control angry crowds which "started breaking metal railings" once they found tickets were no longer available at the counters.
"Since the tickets were sold in a very short time, others who were unable to get the tickets were angry and started vandalising the barricades," a police officer was quoted as saying.
"We had to disperse the crowds with a mild lathi-charge. No major force was used and no one was injured."
Fans in Bangalore and Nagpur clashed with police after similar ticket fiascos which have marred the tournament in India, one of the co-hosts along with Sri Lanka and Bangladesh.
Follow Emirates 24|7 on Google News.