India ready for World Cup pressure cooker - Dhoni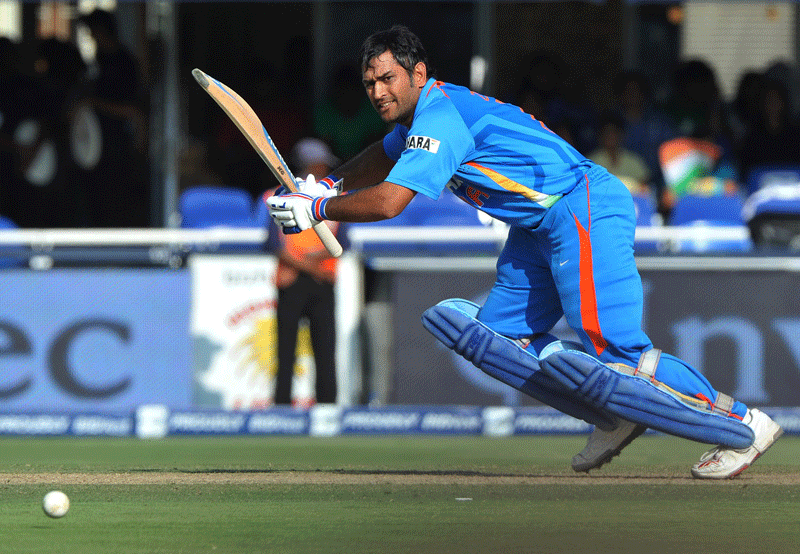 India are ready to deal with the pressure of being World Cup hosts in a cricket-mad country, their captain Mahendra Singh Dhoni said on Tuesday.
India's 1.15 billion people will put aside everything else to follow their team in the February 19-April 2 tournament, hoping Dhoni can emulate Kapil Dev's feat of leading the team to the 1983 World Cup title.
"For a change, we won't be considered as underdogs," Dhoni told reporters.
"Most of the places we go to, there is plenty of pressure on us and what we have done in the past two or three years is we have changed the meaning of pressure and responsibility."
Dhoni said the Indian players were not thinking about things beyond their control.
"It is very important to play every game in the right frame of mind and that is what we are focusing on," he said.
"I never predict when it comes to cricket. We will just try and give it our best shot."
Happy with the composition of his squad, Dhoni does not feel India were wrong to omit left-arm spinner Pragyan Ojha.
"We also don't have an extra wicketkeeper in the squad because we tried to accommodate one utility player," Dhoni said.
"But right now what is important is those 15 players who are selected... Those are the ones who will have (to make) an impact on the World Cup."
India are in the tournament's Group B and play their first match against Bangladesh on Feb. 19.
Follow Emirates 24|7 on Google News.