IPL 6 countdown latest: KKR 'undercook' title defence?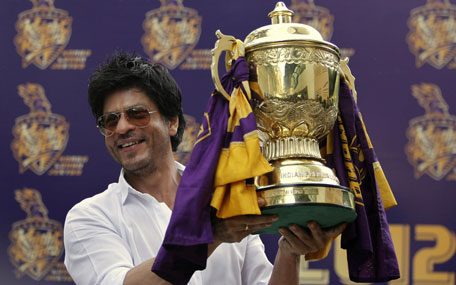 The Aussies are back. For the Indian Premier League, that is.

Quite clearly, as the IPL 6 auction unfolded on Sunday two types of players dominated proceedings – 'all-rounder' and 'Australian'.

Australian all-rounder Glenn Maxwell was the most expensive player to be sold at the auction as the Mumbai Indians shelled out a whopping $1 million for him.

Ricky Ponting went to the Mumbai Indians and Michael Clarke snapped up by the Pune Warriors India.

Both the Aussies netted $400,000 each.

The mood at the auction was a lot less gung-ho than the previous editions, with teams getting a lot more choosy.

Several big names went unsold – the likes of Matt Prior, Martin Guptill included.

It was the Hyderabad Sunrisers that were most interested in buying, despite the fact that the Bangalore Royal Challengers ended up buying the most number of players.

The big surprise was the Kolkata Knight Riders (KKR).

And that is where we will begin our countdown to IPL 6 - with the defending champions.

Have coach Trevor Bayliss and captain Gautam Gambhir undercooked their defence of the title?

Sachithra Senanayaka an all-rounder for $625,000 and Ryan McLaren a bowler for $50,000.

KKR will commence their quest to retain the title, on home turf when they take on Delhi Daredevils on April 3, 2013.

Then again if Yusuf Pathan, Brad Haddin, Brendon McCullum, Brett Lee, Eoin Morgan, Jacques Kallis and Shakib Al Hassan are not enough, then maybe nobody will be.
Follow Emirates 24|7 on Google News.