IPL6: Rajasthan Royals fined $18.8m for forex breach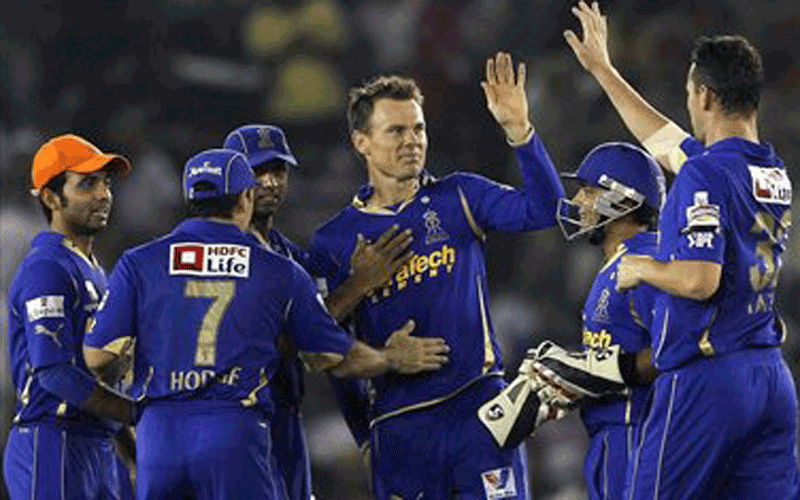 Owners of Indian Premier League side Rajasthan Royals were on Monday slapped with a fine of one billion rupees ($18.8 million) for alleged foreign exchange violations, officials said.

The enforcement directorate of the ministry of finance said it had given the owners, who include Bollywood star Shilpa Shetty and her businessman husband Raj Kundra, 45 days to pay the fine.

"The foreign investment in the franchise was made in flagrant contravention of Foreign Exchange Maintenance Act," the directorate said in a statement.

This is the first major fine imposed on an IPL team by the government, which has been investigating financial and foreign exchange irregularities in the Twenty20 league.

The directorate said as part of its investigations it had already issued 24 notices to IPL franchises and the Board of Control for Cricket in India (BCCI) on foreign exchange violations.

Rajasthan Royals said they were seeking legal advice and would appeal against the order.

"We are discussing the contents of the order with our lawyers and intend to launch a full appeal against the order," it said in a brief press release.

The IPL has become a major event in the international cricket calendar, attracting the world's most exciting players such Kevin Pietersen to entertain large domestic audiences.

But it has also been hit by a series of financial scandals, and its founder Lalit Modi was sacked in 2010 following allegations of corruption and money-laundering.

Rajasthan Royals won the inaugural edition of the IPL in 2008 under the captaincy of Australian spin great Shane Warne, but failed to qualify for the play-offs last year.

The sixth edition of the IPL will be held in April-May.

IPL chairman Rajeev Shukla declined to comment.


Follow Emirates 24|7 on Google News.