Jailed Asif appeals over seven-year fixing ban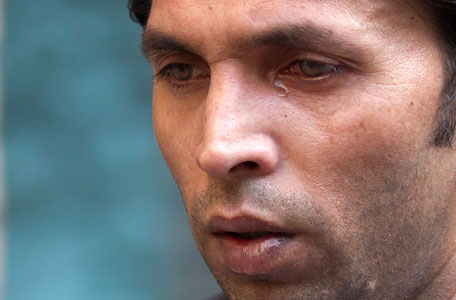 Jailed Pakistan fast bowler Mohammad Asif has appealed to the Court of Arbitration for Sport (CAS) against his seven-year ban for spot-fixing, the 29-year-old's lawyers confirmed on Saturday.

Asif's legal team told the Press Association they have also filed an appeal against his criminal conviction to the Court of Appeal.

Asif, former Test skipper Salman Butt and fellow seamer Mohammad Amir were all suspended by the International Cricket Council (ICC) last February after no-balls were bowled in the Lord's Test against England in August 2010.

London-based SJS Solicitors claim they have solid grounds for appeal.

"The appeal filed to the Court of Arbitration for Sport against the ICC ban is founded upon multiple grounds that include the argument that the ICC Disciplinary Tribunal breached its own procedures, and in other ways infringed fundamental human rights to which Mohammad Asif is entitled," said a statement.

"In such a situation the ICC ban is not only flawed, it could also be unlawful."

The spokesman added: "A separate appeal against the conviction has been filed in the Court of Appeal."

Asif was banned for seven years, two of which were suspended, relating to spot-fixing allegations in the match at Lord's.

He was then found guilty last year and received a 12-month prison term for delivering one of the no-balls.

Butt was banned for 10 years - with five suspended - and jailed for 30 months while Amir was banned for five years and detained for six months after he admitted bowling two intentional no-balls.






























Follow Emirates 24|7 on Google News.