Lancashire unveil 'Emirates Old Trafford'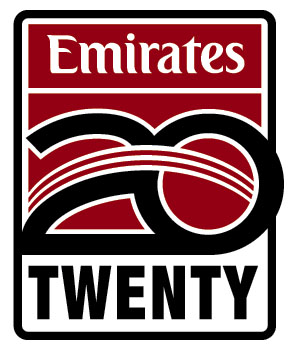 Old Trafford, one of England's most historic cricket grounds, is to be known formally as Emirates Old Trafford for the next 10 years after Lancashire announced a sponsorship agreement with the airline.
The lucrative deal, reportedly worth up to £10 million (£15 million) and the largest in English county cricket, will help Lancashire fund the redevelopment of the Manchester ground that has been the north-west county's home since its foundation in 1864.
Emirates' name will also appear on the front of Lancashire's Twenty20 shirts and the agreement with the Dubai-based carrier includes a number of other marketing rights.
"This announcement represents another major step in the redevelopment of Old Trafford," Lancashire Chairman Michael Cairns said on Thursday.
"The intention to secure a naming rights partner was always on our list of objectives; however, it remained paramount that we secure a partner who was actively committed to cricket and its future while at the same time had significant interests in Manchester and the north-west.
"The financial benefits of this deal are a core component of our long-term strategy for commercial sustainability.
"The partnership will support our intention to be regarded as one of the top county cricket clubs in the country and undisputed as a category A Test match venue."
Legal problems with a rival developer caused delays and even, at one point, threatened the club's future but this deal should see the end of a fraught battle to redevelop Old Trafford.
Lancashire have played the majority of their home County Championship matches at outgrounds during the past two seasons.
But now work at their headquarters is set to be completed by May, well ahead of the third Ashes Test against Australia at Old Trafford -- which shares its name with the nearby home of football giants Manchester United -- in August.
Emirates also sponsor the ground to be used for the fourth Ashes Test at Chester-le-Street in north-east England -- the Emirates Durham International Cricket Ground.
The airline is also involved in international cricket as a sponsor of elite umpires and other match officials.
It has also given their name to the Emirates Stadium, the home of English Premier League football club Arsenal following their move from their old north London base of Highbury, and is also heavily involved in the sponsorship of horse racing, a passion of Dubai's ruling royal family.
But it remains to be seen how the renaming of Old Trafford is received by Lancashire members, who boast some of the most traditionalist cricket followers in England among their ranks.
While Arsenal fans have adapted to 'the Emirates', because the ground has never had another name, Surrey County Cricket Club's headquarters in south London is still widely known as simply The Oval, despite a succession of ground sponsors, the latest of which is South Korean automobile maker Kia.
Follow Emirates 24|7 on Google News.