Murali to raise cash for Sri Lanka war-displaced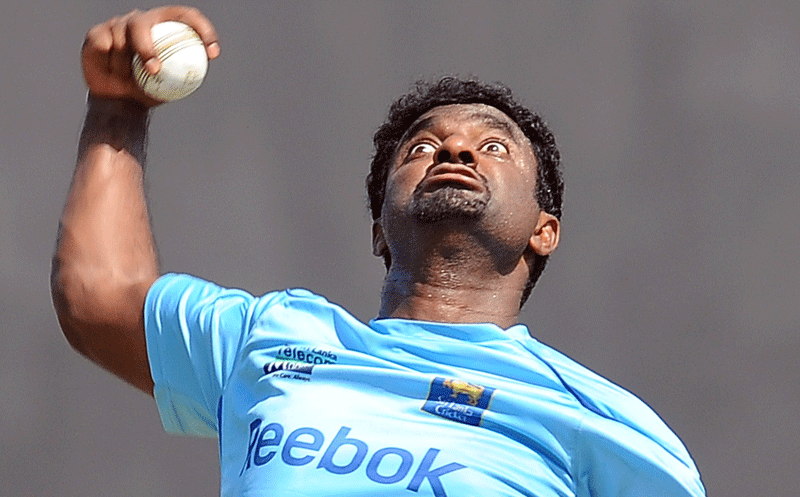 Sri Lanka's legendary bowler Muttiah Muralitharan plans to travel overseas to drum up funds to build a sports complex for war-displaced civilians.
Muralitharan, who holds the world record for 800 Test and 538 one-day wickets, wants to build the centre in northern Sri Lanka to build a new life for thousands of children in the former war zone.
"Financially we are not a wealthy country. But we have to help these people to rebuild their lives. I plan to travel abroad and talk to people, to raise money to build the facility," he said.
The million dollar project will be the second for Muralitharan's charity, the Foundation of Goodness, after having set up a similar project in a tsunami-hit southern coastal village of Seenigama.
The two-year project in Mankulam, 300 kilometres north of Colombo, aims to build a sports centre, a school, English and IT training centres and an Elders' Home.
Muralitharan, who will quit international cricket after the World Cup, said he is reaching out to cricketers overseas to contribute.
"Cricket unites communities, and we can use the game to reach out and help those who are less privileged than us, to make their lives a little bit easier," the 38-year-old said.
His Seenigama project raised funds from cricketers and administrators in England and Australia. Canadian pop-star Bryan Adams donated a swimming pool.
The government restricted access to the war zone during the decades-long ethnic conflict with Tamil Tiger rebels that ended in May 2009.
He said the lack of access meant people living overseas are still unaware of the suffering and hardship war-displaced civilians are going through, to rebuild their lives.
Sri Lanka estimates some 300,000 civilians were displaced during the final months of the conflict.
On Sunday, England cricket legend Sir Ian Botham described his shock at the destruction and hardship that Sri Lanka's war-displaced civilians have had to face, following his tour of the region.
Botham said he was "horrified" to hear tales of young children dragged off to fight the decades-long war.
"I was completely shocked. The scenery was unbelievable. Flattened lands for miles, houses shelled, treetops burnt," he told reporters after visiting the project site at Mankulam.
Follow Emirates 24|7 on Google News.