Pakistan appoint Moin Khan as coach, sack chief selector Sohail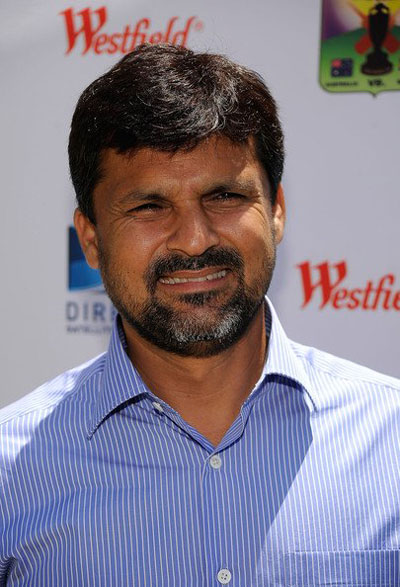 Former Test captain Moin Khan has been appointed Pakistan's head coach for the Asia Cup and Twenty20 World Cup tournaments in Bangladesh, Pakistani cricket's new management committee said on Tuesday.

The 11-man committee was constituted on Monday by the government of Prime Minister Nawaz Sharif who sacked Pakistan Cricket Board (PCB) chairman Zaka Ashraf on charges of mismanagement and misuse of powers.

Headed by new chairman Najam Sethi, the committee reversed all decisions taken by Ashraf declaring null and void the appointment of former test captain Aamir Sohail last week as chief selector and director of game development.

"There is no record of any appointment letter being issued to Sohail so he holds no post on the board," chief operating officer Subhan Ahmad told a news conference in Lahore.

The committee appointed former Test captain Zaheer Abbas as the Pakistan team's chief cricket consultant who will accompany them on all tours. Abbas was also named on the committee by the government.

The head coach position fell vacant after Australian Dav Whatmore did not extend his two-year contract with the PCB this month.

Moin had served as manager of the national team since last October but was sacked when Ashraf was reinstated as PCB chairman by the Islamabad high court last month.

The Asia Cup will be played from February 25 to March 8 and the Twenty20 World Cup between March 16 and April 6.

Ex-Test opener Shoaib Mohammad, son of the great Hanif Mohammad, was appointed as fielding coach while bowling coach Mohammad Akram's contract was extended for two years.

Azhar Khan will be acting chief selector.

Meanwhile, former Pakistan captain turned politician Imran Khan on Tuesday lashed out at the country's newly reappointed cricket chief, alleging he was being rewarded for helping the ruling party commit fraud in last year's general elections.

Najam Sethi, a prominent journalist who was also appointed as interim chief minister of the Punjab province during last year's election campaign, was reinstated as Pakistan Cricket Board (PCB) chairman on Monday by Prime Minister Nawaz Sharif.

His predecessor Zaka Ashraf was removed on charges of not running the board properly.

But Khan said that Sethi was being rewarded for helping to rig the result of the May elections, in which his Pakistan Tehreek-e-Insaaf (PTI) party won 35 of the 272 seats in the national parliament.

Khan also questioned whether Sethi, who is best known as the editor of the liberal Friday Times weekly newspaper, had enough cricketing knowledge for the post.

Sethi's reinstatement was the latest twist in a long running legal saga that saw Ashraf brought back as chief on January 15 by the Islamabad high court, eight months after he was originally removed over dubious elections in the PCB.

Sethi was appointed the caretaker chairman in the interim period.

Meanwhile, Ashraf's sacking was challenged in the Islamabad high court by two petitioners.

In another twist to the ongoing Pakistan cricket soap opera, manager of pakpassion.net website has tweeted Zaka Ashraf as saying: "My sacking as Chairman is the result of an Indian lobby. They interfered and played a major role in my sacking".
Follow Emirates 24|7 on Google News.