Pakistan cricket plunges into new crisis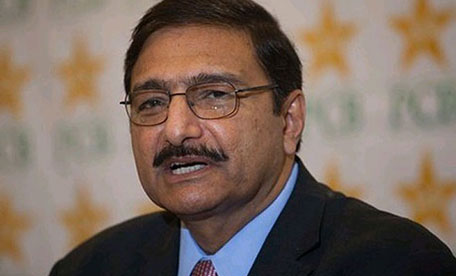 Pakistan's Prime Minister Nawaz Sharif on Monday removed the country's cricket chief Zaka Ashraf, in the latest twist to a long-running saga dogging the national board.

It is the second time in less than a year that Ashraf has been unseated as chairman of the Pakistan Cricket Board (PCB), which will be run for the time being by an 11-strong interim committee appointed by Sharif.

Ashraf's removal by a court order in May last year due to doubts over his election led to a series of legal challenges that critics say has damaged the sport in Pakistan.

A notice from the prime minister, who is also patron of the PCB, confirmed Ashraf's removal.

"Prime Minister has removed Ashraf from his post as PCB chairman and has appointed a 11-man interim committee to run cricket affairs," Irfanullah Khan, the lawyer for a body which runs sports affairs in Pakistan, told AFP.

The reasons for Ashraf's removal are still unknown. But sources pointed to his failure to give Pakistan a strong voice at a crucial International Cricket Council meeting in Singapore on Saturday.

The world body approved a controversial revamp at the meeting which gave major powers and revenues to the so-called "Big Three" of world cricket - India, Australia and England.

Ashraf, who had been due to announce a replacement for Dav Whatmore as head coach for the national team, insisted he was still chairman.

"I have yet to see the notification," he told reporters in Lahore, where he was attending a book launch.

"If I am removed I will consult my lawyers to decide the course of action."

The interim committee has the power to select a chairman, with journalist Najam Sethi favourite to regain the post.

After Ashraf's sacking in May 2013, Sethi was appointed as chairman of the PCB. But his tenure hit a snag after another court ruling curtailed his powers.

Sharif last October imposed an ad hoc setup on the PCB and Sethi took over as chairman of an interim committee.

That situation changed again when a two-man division bench of the Islamabad high court reinstated Ashraf last month.

The 11-man interim committee includes Sethi, former PCB chairman Shaharyar Khan and former cricketers Iqbal Qasim and Zaheer Abbas among others.

The PCB chairmanship has been a topic of controversy ever since the board's inception in 1948, with the ruling political party of the day generally giving the post to one of its supporters.
Follow Emirates 24|7 on Google News.