Pakistan ends fixing row with Australia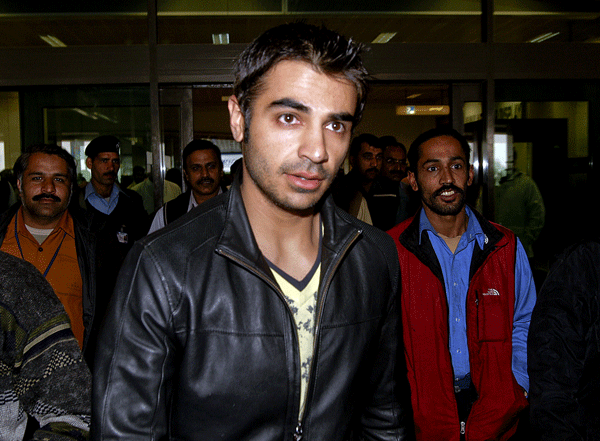 Pakistan cricket authorities on Tuesday settled a row with the head of the Australian board over comments he made in the wake of a damaging spot-fixing scandal that hit the South Asian team last year.
Three leading Pakistan players, including former Test captain Salman Butt, were banned by the International Cricket Council (ICC) earlier this year on corruption charges related to the Lord's Test against England last August.
Cricket Australia chief executive James Sutherland blamed the Pakistan Cricket Board (PCB) for failing to take measures to curb the menace of corruption following a fixing scandal more than a decade ago.
Sutherland's remarks angered the PCB, which wrote to the ICC to ask it to investigate.
But the row fizzled out on Tuesday, with PCB spokesman Nadeem Sarwar telling AFP the sport's governing body had told Pakistan and Australia to sort the spat out between themselves.
"After that PCB chief operating officer Subhan Ahmad talked to Sutherland on the matter," Sarwar said.
"James clarified that his comments on the Qayyum inquiry were not meant to put PCB in a difficult position.
"Sutherland explained that it was in response to a question during an interview and not intended to criticise anyone. PCB enjoys cordial relations with CA so we have decided not to pursue the matter any further."
Sutherland last month said last year's spot-fixing scandal might not have happened had the PCB implemented recommendations made by a commission led by Justice Malik Mohammad Qayyum in 2000.
"Ask yourself whether PCB actually went through and implemented those recommendations," Sutherland said.
"I can't say for sure but I would have big question marks about whether those things would have happened last year if those recommendations had been fully implemented."
Justice Qayyum, whose inquiry banned former captain Salim Malik and Ataur Rehman for life besides imposing fines on six other players including Wasim Akram and current Pakistan coach Waqar Younis, made 30 recommendations.
They included a tighter code of conduct on players and that an independently-headed review committee be set up to investigate all cases of possible corruption in the future besides regular assessments of players' assets.
Qayyum last year also criticised the PCB for not fully implementing his recommendations.
Follow Emirates 24|7 on Google News.