Pakistan feel 'cheated' by South Africa over ICC vote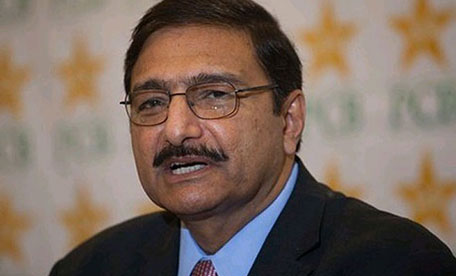 Pakistan cricket chief Zaka Ashraf Saturday said he felt "cheated" after South Africa abandoned their opposition to controversial reforms of the sport's world body, allowing the proposals to be approved.

The Pakistan Cricket Board (PCB) chairman said South Africa had opposed the International Cricket Council (ICC) reforms, seen as favouring the 'Big Three' of India, England and Australia, as recently as Friday.

But South Africa supported the proposals at an ICC board meeting in Singapore on Saturday, giving them the extra vote they needed to pass.

Of the 10 full ICC members, eight were in favour with only Pakistan and Sri Lanka abstaining.

"I think South Africa cheated us," Ashraf told AFP by phone from Singapore.

"Just last night (Friday) they told us that they have changed their stance and told us that it was the decision of their board (CSA). It disappointed us."

Pakistan, Sri Lanka and South Africa were the three opponents when the reforms were debated at an ICC board meeting last month. Pakistan and Sri Lanka will now discuss the proposals with their respective boards.

"Our stance was based on principle but other countries went after money. I am afraid the big share of money will go to the Big Three."

"The 'Big Three' will get money from the share of the other seven," Ashraf said.

But he added: "We have requested the ICC board to give us time. We will discuss this matter further in our board of governors meeting and will try to get the PM's (Prime Minister Nawaz Sharif) advice on this."

Separately, former Pakistan captain Rashid Latif said he fears "severe consequences" from the revamp to cricket worldwide.

"I think this is more damaging to cricket than match-fixing," Latif told AFP.

"Giving powers to three 'dons' mean they will take every decision on their whims... handing power to three means the ICC ceased to exist."

Among the reforms, the 'Big Three' were given permanent seats on a new, five-man executive committee, while India's N. Srinivasan was made chairman of the decision-making ICC board.
Follow Emirates 24|7 on Google News.