Pakistan's banned Butt turns TV expert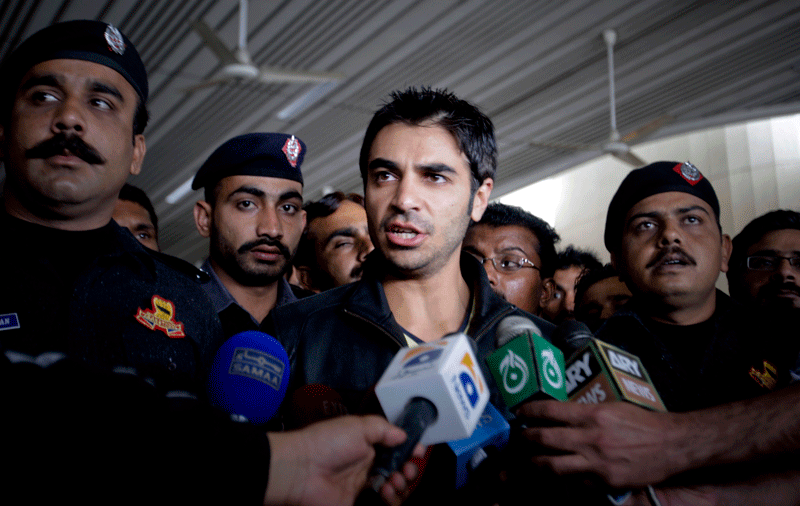 Pakistan's banned former Test captain Salman Butt has signed a contract with a Pakistani television channel to appear as an expert for them during the World Cup.
"I got a good offer and since I am doing nothing I thought this would allow me to test a new area in cricket," Butt told Reuters.
The Channel 5 network said it had no issues signing up Butt because of his cricketing background.
"We have signed him up purely as a cricket expert," a spokesman for the channel said.
Butt was banned for 10-years, with five suspended, by the International Cricket Council (ICC) anti-corruption tribunal last week after a hearing in Doha.
He still retains the right to appeal in the international court of arbitration for sports against the ban for his involvement in spot-fixing.
The former opener is also facing criminal charges of accepting bribe and fraud by the London Metropolitan Police and has to appear in a London court on March 17.
Butt, who has played 78 one-day internationals, hoped there would be no problem with his stint as an expert for the channel and a Pakistan Cricket Board official doubted there would be.
"This channel is a private one and has no holding rights with the ICC or us again and it is their private venture," he said.
Butt got the longest ban from the ICC tribunal while his teammates, Mohammad Asif and Mohammad Amir were banned for seven (with two suspended) and five years respectively.
The three players are also in danger of being sacked by their employers for whom they play domestic cricket and have already had their central contracts terminated by the board.
Follow Emirates 24|7 on Google News.