Pakistan's confusion on pitches helped Sri Lanka: Mathews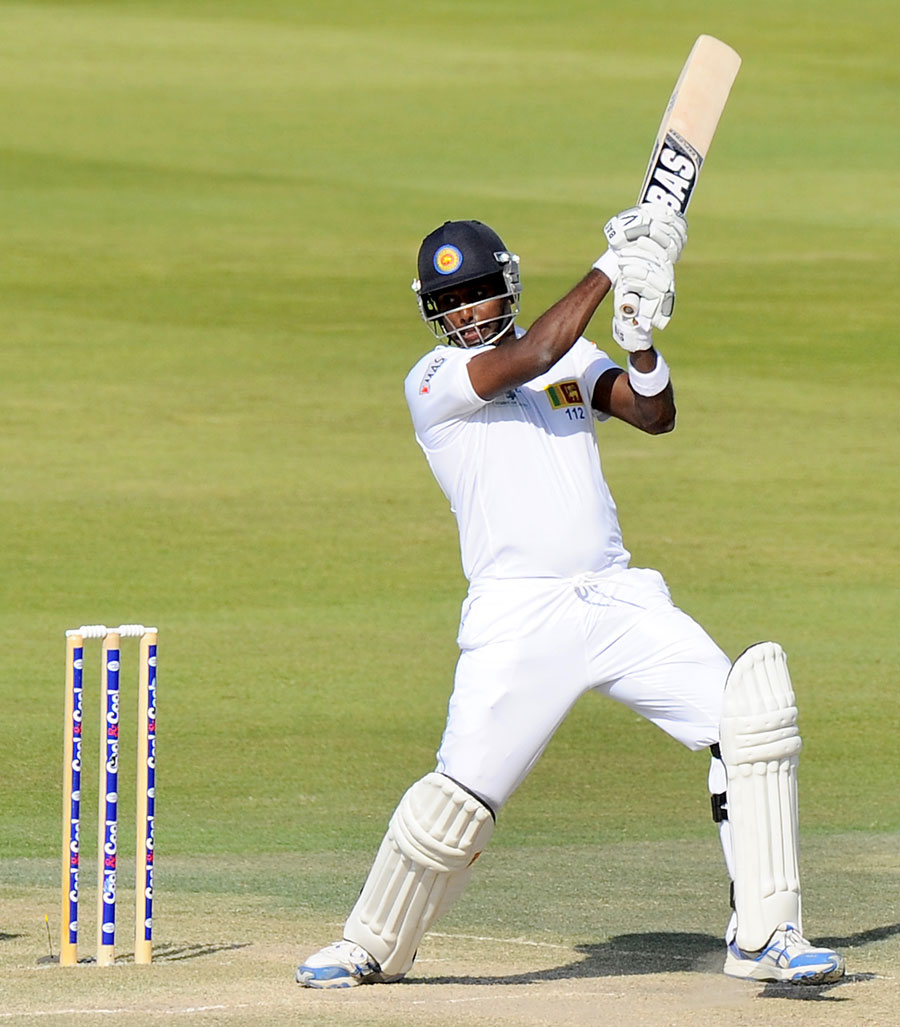 Sri Lankan captain Angelo Mathews Wednesday admitted Pakistan's confusion over what pitches to employ in the series worked to his team's advantage.

Sri Lanka goes into the third Test 1-0 up after winning the second Test by nine wickets on a seaming track in Dubai stadium.

The third and final Test starts in Sharjah from Thursday and the pitch will once again be in the focus.

Mathews said pitches were different.

"I've never seen a wicket as we had in Abu Dhabi before and there were lot of help for the seamers," said Mathews of the drawn first Test.

Sri Lankan seamers took full advantage of the first day moisture to bowl Pakistan out or a paltry 165, a total which allowed Sri Lanka to dominate.

"Our seamers bowled better than their seamers, so we got more wickets than them, having confusion it's always good for us, it worked but I think we have to start well once again and can't be complacent against Pakistan," said Mathews, who predicted more spin on the Sharjah pitch.

"It's not going to be any way close to what we had in Abu Dhabi and Dubai, looks like its going to be spin and some reverse swing," said Mathews, who hinted of the inclusion of two spinners in the side.

Sri Lankan captain said he was sure of experienced batsman Mahela Jayawardene playing the final Test.

"He's perfectly alright, he batted in Dubai as well, fielding was a bit of a problem, but he's pulled up OK and we are all looking forward to him playing in the next match," said Mathews of Jayawardene, who hit 129 despite stitches on his left hand after injury.

Pakistan captain Misbah-ul Haq initially refused to say a word on the pitch after his criticism of the Dubai pitch did not bode well with the Pakistan Cricket Board.

"I am not going to say anything about the pitch," a visibly upset Misbah said when asked about the Sharjah pitch.

But later he declared the pitch as a good one.

"In my opinion this looks a good pitch and I think you get spin on the pitches here so as far as Test cricket goes, the team which applies more and plays better disciplined cricket, and shows more patience, I think that team will have more chances," said Misbah.

"I think pitches here have produced strange results, out of five matches here four have produced results so you can't say that it doesn't produce results, " said Misbah.

Pakistan beat the West Indies 2-0 here in 2011 before losing both the Tests here against Australia a year later - matches shifted from Pakistan after the 9-11 incidents.
Pakistan and Sri Lanka drew a Test here in 2011.

Misbah said his team will do its best to level the series.

"It's a do-or-die situation for us. We have to really put some effort in and get a result which we want, to level the series and there is no other option for us," said Misbah.
Follow Emirates 24|7 on Google News.