Pietersen receives county offers to boost England hopes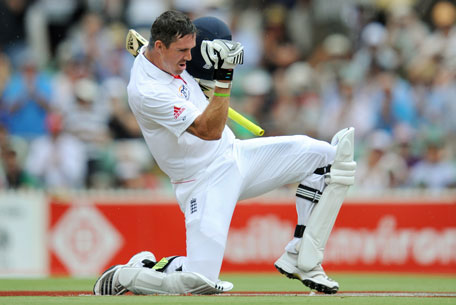 Former England captain Kevin Pietersen has received "a few" offers from English county sides as he bids to return to the Test team, the 34-year-old said.

Incoming ECB chairman Colin Graves refused last week to rule out a return to the England set-up for the controversial Pietersen but said the South African-born batsman would need to score runs at county level to help his cause.

Pietersen said he was excited by the development but would need to weigh up his options.

Leicestershire have tabled a bid for Pietersen to play Twenty20 matches for them this year and other counties have expressed their interest, according to the player.

"I believe an offer was made and so have a few others this week … let's wait and see what my decision is," Pietersen wrote on the website BreatheSport.

"Lots to think about but desperate to put (England test and ODI shirt numbers) #626 and #185 back on my chest."

Leicestershire chief executive Wasim Kahn confirmed they had approached Pietersen but existing contractual commitments in both the Indian Premier League (IPL) and Caribbean Premier League (CPL) would make any agreement difficult.

"I approached his agent about his T20 availability," Kahn was quoted as saying by CricInfo. "But he said it was unlikely he would play any T20 (in England) due to his full CPL commitments."

Pietersen was sacked by England in February 2014, was later released by county side Surrey and appeared to have severed all ties with the England setup following the release of his autobiography last year.

In his book Pietersen, who last played for England in January 2014's Ashes Test defeat in Sydney, criticised a number of former team mates and ECB officials.

He made his England debut in the 2005 Ashes series and has scored 8,181 runs in 104 Tests at an average of 47.28.

Pietersen, one of the most innovative and exciting stroke-makers of his generation, has made 23 Test centuries and 35 fifties.
Follow Emirates 24|7 on Google News.