Retired Smith wants role in South Africa future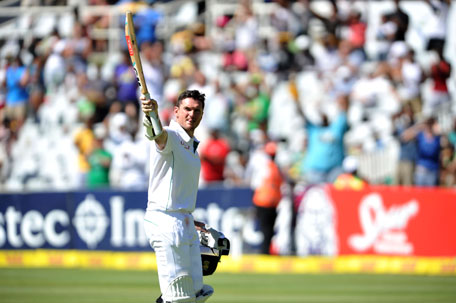 Graeme Smith said on Wednesday he was keen to continue to play a role in South African cricket following his retirement from the international game as a player.

"I'd love to play a role with Cricket South Africa and who knows where that's going to be," he said in his final press conference as captain after his side's 245-run defeat in the third Test against Australia.

"I've gained a lot of experience over the years, worked with a lot of people and feel I still have a lot to offer South African cricket."

Smith said he believed it was important to create the right environment for the national team to go forward into the future.

"I think there are some important things that need to be tightened," said the 33-year-old.

"The leadership group is going to be a crucial factor - how they galvanise these players and get them working and going in the right direction. There are a lot of wonderful players who can take it forward (but) there are certainly challenges on the exterior that need to be met."

Australian captain Michael Clarke said South African cricket had suffered a big loss with Smith's retirement.

"Whatever praise he gets he deserves a lot more," said Clarke.

"He's a fantastic leader and one of the greats of the game. Cricket will be a sadder place without him. I've learnt a lot from him."

Smith said he started to think of retirement when Gary Kirsten stepped down as coach last year.

"When he left as coach that's when the thoughts entered my mind. It has taken a period of time to process that."

He also said he had planned to announce his retirement before the final Test.

"It's been on my mind since before the series started. The hard part was to have the courage to make the decision. It felt like the time was right for me. I wanted to do it before the Test match started."

He added that a household accident to his 19-month-old daughter Cadence, who had been "in and out of hospital", had distracted him.

"You put things off. But I realised this was the place where I wanted to finish my career."

Asked to list the highlights of his career, he said: "As a leader, when you start to figure out the type of players and the environment you want and you see it growing as it has, that for me is the greatest achievement.

"To create the Proteas culture and be part of that has been really special and I'd love to see that grow."

He said Test series wins in England and Australia and success in the Asian sub-continent had been highlights.

"Remaining unbeaten for a lengthy period of time and our record away from home is something I'm really proud of," he said.

Smith, who made 9,265 runs in Tests and 6,989 in one-dayers, said he was also proud of how he had built a good personal record despite criticism of his technique.

"When I started my professional career all I used to hear about was my grip and my stance and that I needed to change a lot of things.

"If you don't have as much talent as a lot of people but you are determined, work hard and are resilient there is still a lot you can achieve in life and sport."
Follow Emirates 24|7 on Google News.