Root ready to captain England should Cook quit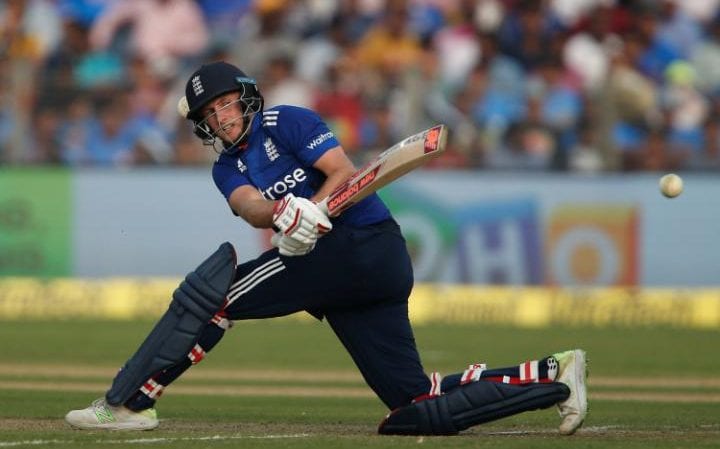 England's Joe Root has said he is ready to take on the mantle of Test skipper should Alastair Cook decide to relinquish the captaincy.
Root, part of the England limited-overs squad currently in India, has been widely tipped to take over the Test reins if Cook decides to stand down after five years at the helm.
Calls for a change of leadership gained ground after England suffered a 4-0 drubbing in the Test series against India at the end of last year, with Cook going on to say that Root was "ready" for the job.
"I'd like to think so," Root told the English media in Pune when asked whether he was ready to captain England in Tests.
"I've got a lot of experience behind me now in Test cricket, and I feel that I would have something to offer. But hopefully it won't come to that. Cooky's a great leader. We'll see what happens," said Root.
The 26-year-old batsman has represented England in 53 Test matches, scoring 4,594 runs at an average of 52.80.
Cook, 32, is to meet England's director of cricket Andrew Strauss on Friday but he is unlikely to make an immediate call on his future as the team's next Test assignment is not until July when they play South Africa.
Root, who was England's highest run-getter in the five Tests against India, said he had spoken to Cook after the tour but only regarding parenting after he also became a new father.
'I've spoken to Cooky a couple of times but it's been about how the baby is doing and whether we needed any help so he's been good in that respect," said Root.
"I'm clueless as to what's going on and I just hope he makes a decision he's happy with. He needs space.
"As a player I really would like to see him continue as captain because he's a great leader and he can take this team forward," he added.
Root top-scored for England with 78 in the first ODI on Sunday before sparkling centuries from Kohli and Kedar Jadhav enabled India to chase down their target of 351 with 11 balls to spare.
England, led by limited-overs captain Eoin Morgan, are scheduled to play two further ODIs and three Twenty20s internationals in India.
Follow Emirates 24|7 on Google News.