South Africa fast bowler under investigation in a match-fixing case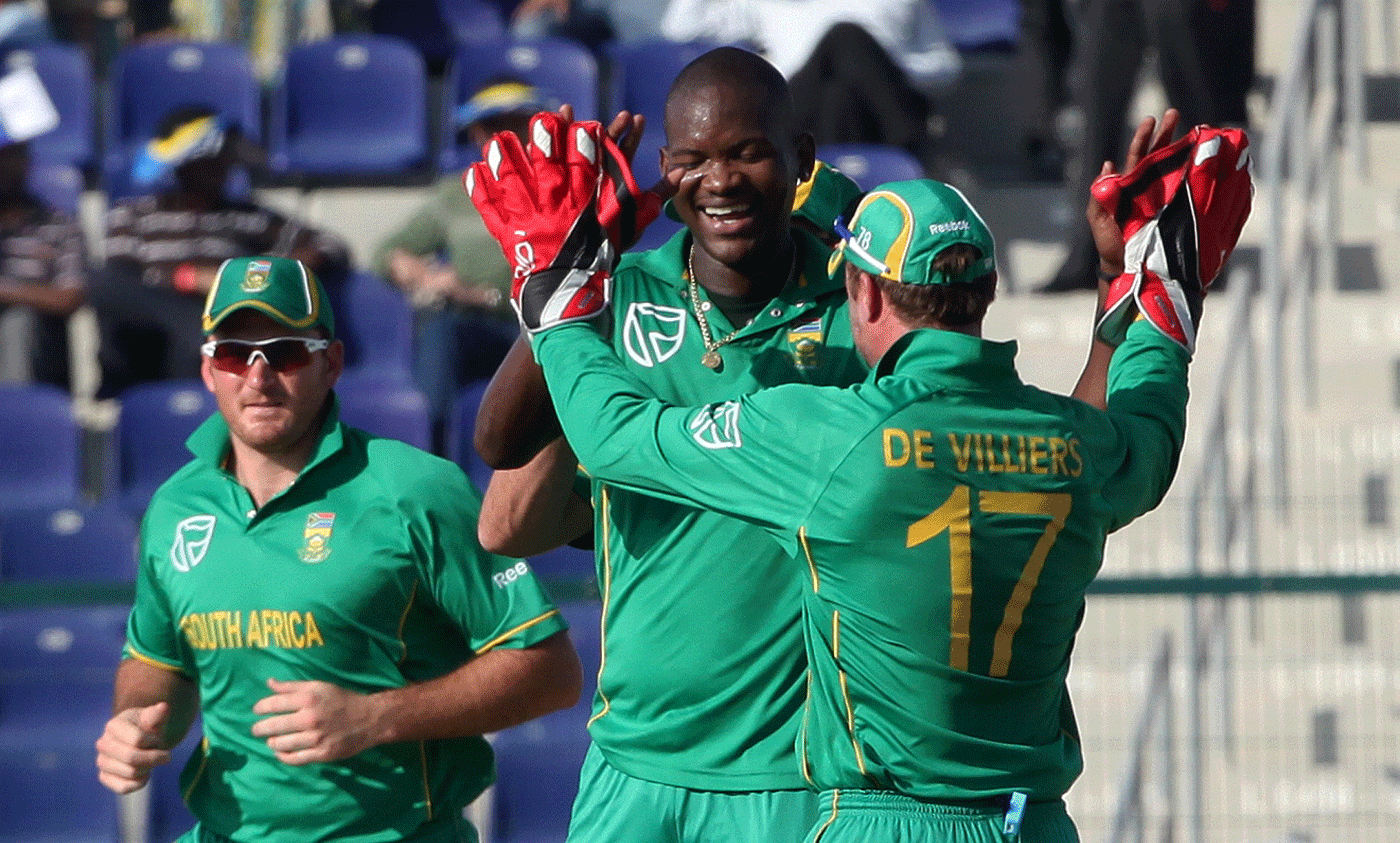 South Africa fast bowler Lonwabo Tsotsobe is reportedly under investigation in a match-fixing case that has already seen one of the country's former international players banned for 20 years.
Tsotsobe told the Wisden India website on Thursday that he had handed over his bank account and cellphone records after being asked for them by national federation Cricket South Africa.
Former South Africa limited-overs batsman Gulam Bodi was banned last month after admitting he conspired to recruit players to fix matches, or parts of matches, in South Africa's domestic Twenty20 league last year.
Documents leaked to the South African media show eight players were approached by Bodi. Media reports have named former South Africa wicketkeeper Thami Tsolekile and now Tsotsobe, who are both former teammates of Bodi in domestic cricket, as two of those players.
"I've given them (Cricket South Africa) everything they want. My phone bills, my messages, my bank accounts, everything," Tsotsobe was quoted as saying by Wisden India. "They said they would get back to me."
Tsotsobe denied taking money from Bodi to fix. Tsolekile has previously denied being under investigation.
Cricket South Africa declined to comment on Tsotsobe on Thursday, saying the match-fixing investigation was ongoing.
CSA has declined to confirm or deny that Tsolekile is being investigated.
Tsotsobe, a left-arm seam bowler, has played five tests, 61 one-day internationals and 23 Twenty20 games for South Africa. He last represented the Proteas at the T20 World Cup in Bangladesh in 2014.
Tsolekile played the last of his three tests in 2004.
Indian-born Bodi was found guilty of approaching players to fix games for betting syndicates, with leaked investigation documents saying players were offered up to $50,000 per game to underperform.
Announcing Bodi's sanction last month, CSA chief executive Haroon Lorgat said "several" players turned down Bodi's approaches. However, some are believed to have entertained them and shown willingness to fix games.
Bodi was caught in the planning stage and CSA said it does not believe that any games were actually fixed.
The investigation echoes the Hansie Cronje scandal, when South Africa's popular test captain was banned for life for fixing in 2000.
Follow Emirates 24|7 on Google News.