'Super Over' returns for Cricket World Cup 2015 final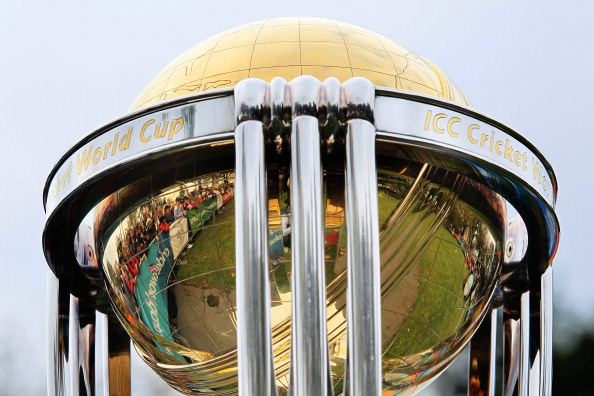 A 'Super Over' will be used to determine the winner of this year's World Cup if the final ends in a tie, the International Cricket Council (ICC) confirmed on Thursday.

The tiebreaker, in which a team nominates three batsmen to face six deliveries from a rival bowler, was in place in the 2011 final but was scrapped in the lead-up to next month's World Cup in Australia and New Zealand.

"The ICC Board reinstated the use of a Super Over in the event of a tie in the World Cup final," cricket's governing body said in a statement on Thursday.

The ICC is also allowing captains to enter the Feb. 14-March 29 tournament with a clean slate regarding minor over-rate offences.

"All captains will enter World Cup with no over-rate 'strikes' against their names and they will only be suspended from playing in a match if over-rate offences are committed during the event," it added.
Major tournaments
The International Cricket Council on Thursday approved the dates for major tournaments for the next four years, up to the 2019 World Cup in England.

England will also host the 2017 Champions Trophy one-day tournament and India the 2016 World Twenty20.

The ICC awarded these events last year, but the dates were finalised in the Board meeting in Dubai on Thursday.

The World Twenty20 qualifier will be hosted jointly by Ireland and Scotland from July 6 to 26 this year.

Bangladesh will host the Under-19 World Cup from January 22 to February 14 2016 while the World Twenty20 will be held in India from March 11 to April 3 2016.

The Champions Trophy will be held in England from June 1 to 19 2017, while the ICC Women's World Cup 2017 will be held in England from August 4 to 27.

The 2018 edition of the Junior World Cup will be hosted by New Zealand from January 12 to February 4, 2018.

The World Cup Qualifiers 2018 were given to Bangladesh, who will host the event from March 1 to April 4.

The ICC Women's World Twenty20 2018 will be hosted by the West Indies from November 2 to 25, while the men's 2019 World Cup will be held in England from May 30 to July 15.
Follow Emirates 24|7 on Google News.