Suspended spinner Ajmal to have action reassessed in Chennai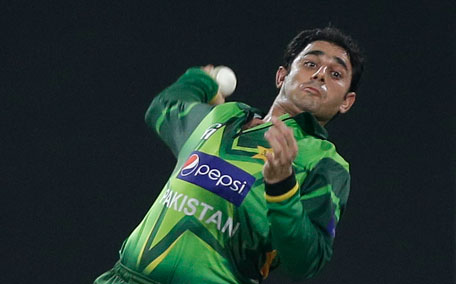 Suspended Pakistan spinner Saeed Ajmal will have his bowling action reassessed in India this month as he tries to make a comeback to international cricket, an official said Tuesday.

The 37-year-old was ranked world number one in one-day internationals when his action was reported during the Galle Test in Sri Lanka in August last year.

He was suspended by the International Cricket Council (ICC) a month later after a bio-mechanical analysis.

Ajmal last month withdrew from next month's World Cup after failing to completely alter his action, leaving Pakistan's bowling attack badly weakened.

Mohammad Akram, head coach of the Pakistan Cricket Board's national academy, said Ajmal would travel to the Indian city of Chennai for a reassessment.

"Ajmal will have his bowling action reassessed in Chennai on January 24 and he as well as we are confident that he will clear the test," Akram told AFP.

Under ICC rules bowlers are allowed to bend their elbow by up to 15 degrees, beyond which the action is deemed illegal.

Suspended bowlers must remodel their action and then undergo a reassessment to get clearance to play again.

Ajmal, whose elbow flex reached 43 degrees, did remedial work under former Pakistan spinner Saqlain Mushtaq and had unofficial tests in England.

Under ICC rules if a bowler fails a reassessment test he does not face any ban but will have to appear for another assessment, the time period for which will be determined by the ICC Bowling Review Group.

If Ajmal passes the January 24 test he will be available for international cricket.

However he will be banned for 12 months should his action be reported again at international level within two years of the first report.

Akram said Ajmal was withdrawn from the World Cup after serious consultations. "We feel Ajmal needs to play domestic cricket before being inducted at the higher level," he said.

Pakistan also face a race against time in the case of all-rounder Mohammad Hafeez, whose action was reported last November before he was suspended.

Hafeez is included purely as a batsman in Pakistan's 15-man squad for the February-March World Cup in Australia and New Zealand. He is likely to take a reassessment test in the last week of January to try to resume bowling.
Follow Emirates 24|7 on Google News.