UAE continue winning streak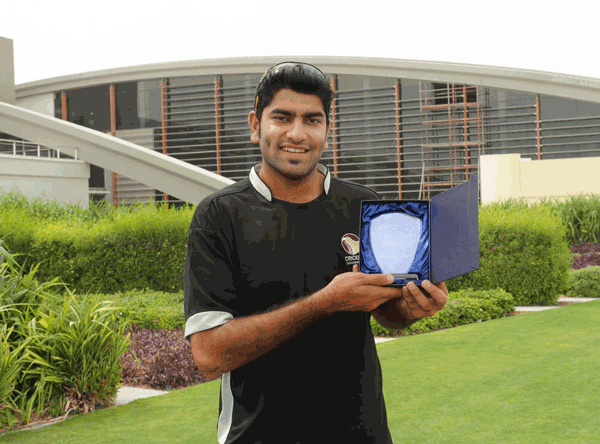 Hosts UAE continued its winning streak in the Pepsi ICC World Cricket League Division 2 (WCL Div 2) tournament, defeating Uganda by eight wickets on Tuesday.
It is the fourth victory of the tournament by the side and it means the team has cemented its place in the division and cannot be relegated.
Namibia beat Bermuda by 86 runs after a superior batting performance by the Africans and Division 3 promoted sides, Hong Kong and Papua New Guinea (PNG) battled at the Dubai Sports City Stadium, for PNG to come out victorious by 43 runs.
After its success against Bermuda, the Ugandans may have thought it could have continued its winning habit as it elected to bat having won the toss.
It was a decision that captain David Arinaitwe may have regretted after the side were bowled out for a paltry 86 runs. Arinaitwe proved to be the best batsman of the side with 20 runs to his name but the side simply crumbled to the UAE's superior bowling attack.
Arthur Kyobe and Lawrence Sematimba both made just 14 runs each while the UAE's bowlers continued to penetrate the Africans' batting line up. Arshad Ali continued to impress claiming two wickets as did Mohammad Tauqir but it was spinner Ahmed Raza who had the best figures of the day with the 22-year-old claiming 4-17.
In reply the UAE team made light work of the Uganda bowlers, dropping just two wickets on the way reaching the total set, managing it in just 17.2 overs.
Naeem Aslam and Amjad Ali got the side of to a good start before Aslam departed for 21. It was then up to Amjad, assisted by Shaiman Anwar and later Amjad Javed to knock off the remaining runs and secure the hosts a fourth victory in the event.
Man of the match Raza said: "This is the fourth time this wicket has been played on and today it definitely helped me as a spinner. It's a good wicket and I felt I needed to prove myself today after a comparatively poor performance yesterday against Hong Kong.
"I don't think the conditions really helped Uganda and we felt coming into this game that we had the upper hand as we beat them in the warm-up fixture we played before the event started.
"Tomorrow we're playing Bermuda and we can't take the fixture lightly, even if we are guaranteed our place in this division now. Every team that's here deserves to be Division 2 so we have to play them to win and hopefully we can remain unbeaten right through to the finals. We'd really like to face Namibia in the final and beat them, it would be a great way to end the tournament."
At the second ground at the ICC Global Cricket Academy, Namibia got off to a fine start with opening batsman Ewald Steenkamp hitting seven boundaries and one six on his way to 87 runs. The dismissal of Steenkamp's opening partner Andries Burger for a duck saw Sarel Burger stepping into the breach to help bring the total to 157 before departing for 59.
Captain Craig Williams once again showed his batting prowess scoring 74 runs in just 35 balls, including four boundaries and impressive seven sixes. Rodney Trott, Damali Bell and Dion Stovell were the pick of the Bermudian bowlers, dismissing the key wickets of Williams, Steenkamp and the two top order Burgers to name some of the trio's haul of wickets.
Bermuda stuttered in its reply and matters weren't help with the early departure of captain David Hemp and Fiqre Crockwell both for ducks. Stovell contributed a hard-fought 73 runs off 67 balls but he departed after being caught by Williams off the bowling of Louis van der Westhuizen.
Despite a spirited half-century by Lionel Cann and a valuable 29 runs added by Trott the side from the Americas fell short of the mark by some 86 runs. It was another good day for Namibian spinner van der Westhuizen who claimed four wickets for just 14 runs to claim Man of the Match, while Kola Burger also took a couple of key wickets in the afternoon sun.
Bermuda coach David Moore said: "Namibia is a very strong team, and we just didn't play well enough today. We bowled well in the first two-thirds of the game - but we just lost it in the last. In terms of batting we set off like a house on fire with Stovell and Cann, but those boys should really be getting centuries."
Wednesday is a rest day with play resuming on Thursday
Brief scores (Day Four):
At DSC: PNG 217-8, 50 overs (Dai 43, Kent 59; Najeeb 4-55) Hong Kong 174 all out, 46.1 overs (Najeeb 35, Nizakat 54 not out; Dikana 3-24) PNG won by 43 runs
At GCA 1: Uganda 86 all out, 34.1 overs (Arinaitwe 20; Raza 4-17) UAE 88-2, 17.2 overs (Amjad Ali 40 not out; Senyondo 1-15) UAE won by eight wickets
At GCA 2: Namibia 297-8, 50 overs, (Steenkamp 87, Sarel Burger 59, Williams 73; Trott 2-37) Bermuda 211 all out, 42.3 overs (Stovell 73, Cann 53; van der Westhuizen 4-14) Namibia won by 86 runs
Follow Emirates 24|7 on Google News.