UAE cricket fans overjoyed at IPL 7 coming to Dubai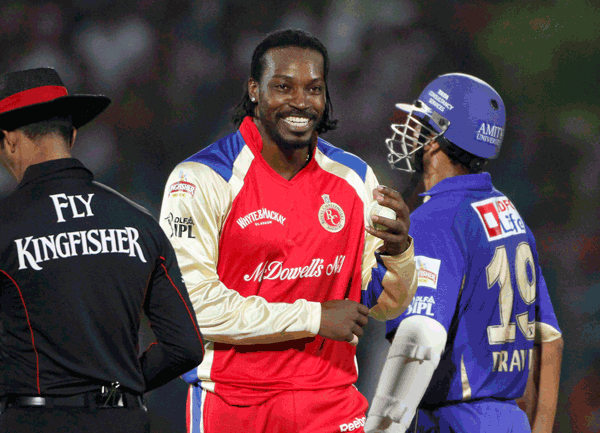 Cricket fans in the UAE were excited at the prospect of seeing some of the world's greatest players in action as news of the IPL coming to the Middle East spread like wildfire.

The sport is largely played by the expatriate community, mainly Asians, and form the core of the UAE national cricket team which will take part in the ICC World Twenty20 in Bangladesh and also qualified to participate in the ICC 50-over World Cup next year.

UAE has emerged as the front runner to host IPL 7 since the tournament dates are clashing the Indian general elections which will be held from April 7 and run until May 12.

Counting of votes would take place on May 16.

IPL7 is scheduled to start on April 9 and run until June 3.

There is not a single Pakistan player featuring in the Indian Premier League while Sri Lanka have a few in the likes of Lasith Malinga and Thisara Perera.

But cricket crazy fans from Asia who have made UAE their second home, are eagerly awaiting to lap up the excitement of seeing the likes of Chris Gayle, Virat Kohli, Kevin Pietersen, Yuvraj Singh, Corey Anderson and Aaron Finch among others in action.
Here are some excerpts from readers who gave their views to Emirates 24|7.

"I'm super excited to see the players. It would be a great honour for Dubai. It will showcase Dubai as a great sporting destination not just a city of skyscrapers. But personally I think IPL is too gimmicky," said Bindu Suresh Rai, a media person from Dubai.

"IPL coming to Dubai would generate interest for the game among the Emiratis. As an expat, I definitely don't mind spending a grand or two to watch the matches but finding the time is another matter," said Nishanth Belliappa, an Indian who works in the Corporate Communication department at Lulu International Exchange.

Mumbai Indians supporter Yasin Sikander Belim who is employed at Emirates Airlines was elated at the news.

"It's a very big news. We would love to see the players. I'm not sure we will get the same crowds as in India and South Africa. But I would like to go and support Mumbai," he said.

A Pakistani cricket fan Kamran Awan said he would definitely love to watch Chris Gayke play.

However, he was more concerned whether it would be affected by the spectre of match-fixing.

Gayani Jayawardene, a top executive at SriLankan airlines said lot of Sri Lankans would definitely go and watch especially when Thisara Perera and Lasith Malinga are playing.

"UAE will be the best place to have IPL matches because we have a multinational group of people," said Yasmin Jayah, a Sri Lankan, who is Senior Business Development manager at a shipping firm in Dubai.

"It will be a success if IPL is held here because there are a lot of Indians here," said Neville Fernando, a Sri Lankan who works at Emirates Airlines.

"It will be a great opportunity to see world-class players in action. UAE has been home to Pakistan but I definitely look forward to seeing the top stars," said another Sri Lankan cricket fan Indika Pradeep Balasuriya.

Follow Emirates 24|7 on Google News.