I'm no ego-centric show-off, says IPL star Maxwell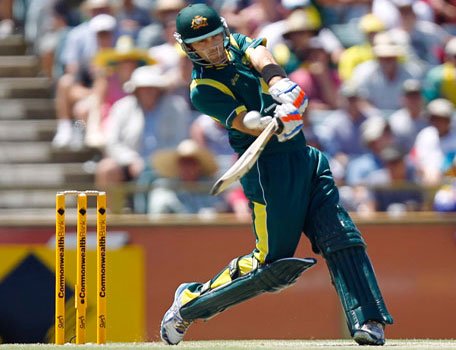 Allrounder Glenn Maxwell has admitted to being upset by the frequent criticism directed at him but most of all by the implication that he is not a team man dedicated to helping Australia win the World Cup.

The enigmatic 26-year-old was saddled with the nickname 'The Big Show' after receiving a million dollar Indian Premier League contract in 2013 just a few months after his international debut.

That and his flamboyant batting have attracted the ire of some in Australia, including former Test skipper Kim Hughes who branded his Test performance against Pakistan last year as "diabolical".

"Sometimes it hits pretty close to home and you sometimes think it's a personal attack," Maxwell told reporters in Adelaide on Saturday.

"People are saying that I'm an egocentric show-off who doesn't care for the team sometimes that hurts.

"And I don't really understand that. Every time I have ever played for whatever team, I have always tried to win the game for my team and have the team's best interest at heart."

Maxwell showed his value to Australia with a matchwinning performance against England in the recent tri-series final, scoring a career-high 95 and taking 4-46 with his off-spin.

He displayed his wide array of shots in the knock, bringing up his ninth ODI fifty with a reverse paddle that raced to the boundary.

The righthander might have had maiden century but came up five runs short when his innings ended with a wild swipe at a Stuart Broad delivery that was caught behind by Jos Buttler.

"Some people might think that all the different shots are a way of me trying to stand out, which is complete rubbish," Maxwell added.

"That is probably the toughest thing to deal with, when people don't really understand you and have a crack at you for being something different.

"I don't want to be known as The Big Show or anything like that. I just want to be known as an integral part of Australian cricket that is hopefully going to take us to a World Cup."

Co-hosts Australia open their campaign for a fifth world title against England at the Melbourne Cricket Ground next Saturday.

Follow Emirates 24|7 on Google News.