Indian board warns Kohli against repeat of misbehaviour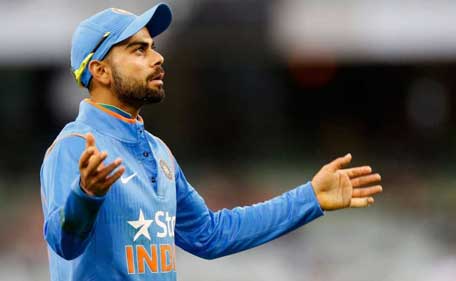 India's batting mainstay Virat Kohli has been censured for his ugly outburst against a travelling Indian journalist in Perth and has been advised to maintain dignity, the country's cricket board said on Thursday.

Known equally for his silken touch with the bat and a penchant for run-ins with opposition players, Test captain Kohli swore at the journalist over a story about his personal life after Tuesday's net session at the Murdoch Oval.

The 26-year-old subsequently realised it was a case of mistaken identity and apologised through another journalist.
Follow us on Twitter @E247Sports for exclusive coverage of all the action from Down Under

Team media manager R.N. Baba initially issued a statement terming it a "misunderstanding" and denying abusive languages were used.

But Board of Control for Cricket in India (BCCI) secretary Anurag Thakur said the team management in Australia has been warned against any such incident in future.

"The player in question has been told to maintain the dignity of the Indian team at all times, and avoid any such behaviour in the future," Thakur said in statement.

"The BCCI would like to request the concerned parties to move on, and focus on the Indian cricket team's campaign..."

Kohli, who struck a century in India's 76-run win against Pakistan in their tournament opener, was fined half of his match fee in 2012 for responding to barracking from the crowd by gesturing at them with his middle finger during a Sydney Test.

Holders India take on West Indies in their next Pool B match at Perth on Friday.

Follow Emirates 24|7 on Google News.