IndvsPak: Ajmal's 'conspiracy' theory at Pakistan's World Cup loss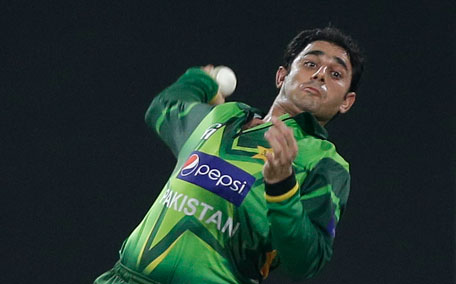 The controversial dismissal of Umar Akmal during Pakistan's loss in the World Cup match against Pakistan refuses to go away.

It has been the subject of debat all across Pakistan.

Akmal failed to score as India earned a favourable review by the third umpire Steve Davis for a faint edge caught by captain and wicket-keeper Mahendra Singh Dhoni behind off Ravindra Jadeja.

Pakistan chasing a target of 301 slumped to 103-5 losing three wickets in quick succession.

The controversial decision that went to judgement by reviewing technology snicko-meter came under heavy fire from Saeed Ajmal.

Ajmal, who was banned for an illegal bowling action but cleared by the ICC just days before the World Cup, hinted at a conspiracy against Pakistan.

Talking to Dunya TV, Ajmal said that umpire Davis has also victimised Pakistan in the past and had not given even a single dismissal that went to technology review when he was in team.

Former Test cricketer Sarfaraz Nawaz also criticised the third umpire saying that the decision to declare the batsman out came from "outside" and was influenced by "external" factors.

Pakistan never recovered after the three-wicket blitz despite skipper Misbah ul Haq and Shahid Afridi reviving their slim hopes with a 46-run stand for the sixth wicket.

India won the match by 76 run and extended their perfect record in World Cup to 6-0.

Pakistan next take on the West Indies in Christchurch on Saturday.
Follow us on Twitter @E247Sports for exclusive coverage of all the action from Down Under
Follow Emirates 24|7 on Google News.