Moin apologises to Pakistan fans for 'casino visit'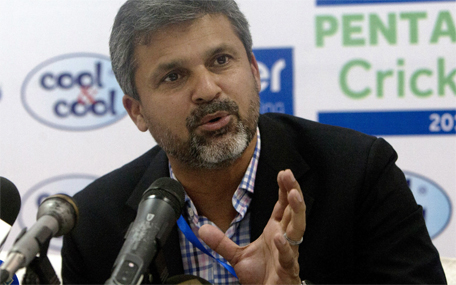 Pakistan's chief selector Moin Khan Wednesday apologised for going to a New Zealand casino on the eve of a crucial World Cup match, an "inappropriate" visit which has seen him sent home from the tournament.

Moin said he was sorry that his actions had offended millions of cricket fans at home.

"I had gone to a casino in Christchurch with friends and family to have dinner. In hindsight, the choice of venue for dinner was indeed inappropriate. It has offended the Pakistan public as well as cricket fans," Moin said in a statement.
Follow us on Twitter @E247Sports for exclusive coverage of all the action from Down Under

Pakistan Cricket Board (PCB) chairman Shaharyar Khan on Tuesday launched an investigation into Moin's visit to the Christchurch casino which took place a day before team's Pool B game against the West Indies.

Pakistan lost the match by 150 runs.

"I have already explained my position to the PCB chairman and have apologized to him. He has asked me to return home to further clarify my position in person, which I have readily accepted," added Moin.

"Through this statement, I also apologise to the Pakistan public for my insensitivity in the choice of venue for dinner."

Moin is likely to depart from Brisbane early Thursday and will meet the PCB chief in Lahore on Friday.

His expulsion from a World Cup is not a first for Pakistan at a World Cup.

Shoaib Akhtar was sent home from the inaugural World Twenty20 in South Africa in 2007 after he hit fellow fast bowler Mohammad Asif with a bat.


Follow Emirates 24|7 on Google News.