Pakistan legend Akram backs de Villiers, Maxwell, Warner to shine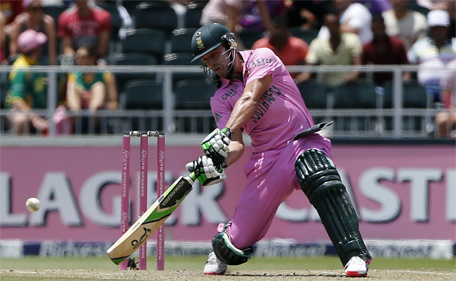 Legendary Pakistan paceman Wasim Akram believes dashing batsmen AB de Villiers, Glenn Maxwell and David Warner will dominate the World Cup during its marathon six weeks.

"I am sure Maxwell, Warner and de Villiers will ignite this World Cup," Wasim told AFP.

"These three players have the firepower to take the game away in a blaze and it would be hugely exciting for the crowds to watch them."
Follow us on Twitter @E247Sports for exclusive coverage of all the action from Down Under https://twitter.com/E247Sports

De Villiers hit the fastest one-day hundred off just 31 balls against the West Indies, barely a month out from the World Cup and will be key to South Africa landing their first title.

Australians Maxwell and Warner hit belligerent hundreds in the warm-up game against India at Adelaide on Monday to signal what they have in store for the opponents.

Wasim said any bowler would dread bowling at these batsmen.

"It will be a big challenge for the bowlers," said Wasim.

"I would always go for taking their wickets rather than trying to contain them because if they stay longer they will pose trouble for you."

"Pitch the ball, let it get swing and get them out is my advice."

Wasim said on current form Australia, New Zealand and South Africa are the teams to beat.

"For me Australia, New Zealand and South Africa are the top favourites as they have been playing consistent cricket for the last few months and the co-hosts have the advantage of playing in their familiar conditions which for me is a big advantage."

Wasim said the format of the World Cup will allow teams to recover.

"I think results of the warm-up games will count for nothing," said Wasim.

"The format of this World Cup is so good that it allows a team to stage a come back even if they lose the first one or two games and from the quarter-finals onwards it will depend on how you play on the day."

Follow Emirates 24|7 on Google News.