Why this 'chacha' of Pakistan cricket wants India's Dhoni to win World Cup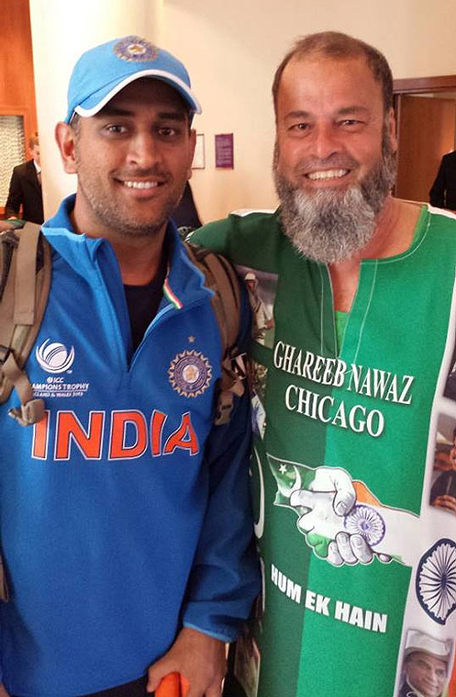 One is Pakistan's most die-hard cricket fan. The other is the new sensei of Indian cricket. Both, together have joined hands on the sidelines of the cricket World Cup in Australia-New Zealand in a show of India-Pakistan friendship; and an eye on cricket's greatest prize.

Mohammad Bashir hails from Chicago and Indian media that ran the report referred to him as a 'chacha' of Pakistan's cricket - an the unofficial mascot for the Pakistani team.

While the 'original' Chacha Cricket of is widely recognised for supporting Pakistan almost everywhere they play, Bashir follows the Pakistanis just as ardently.

Why does he love Indian captain Mahendra Singh Dhoni then?

The Karachi-born Bashir, who runs a restaurant in Chicago, said that at the 2014 T20 World Cup, he could not get tickets for the matches, so Dhoni arranged a complimentary ticket of the final for him.

Now, the ardent Pakistani fan has admitted that he would not mind supporting Indian skipper Dhoni to retain the World Cup title. Especially since Pakistan are not playing with suggestion of them having a chance.

According to the Dawn, Bashir's wife hails from Hyderabad in India.
Follow Emirates 24|7 on Google News.