Cuadrado has 'no problem' giving up Juve No.7 shirt to Ronaldo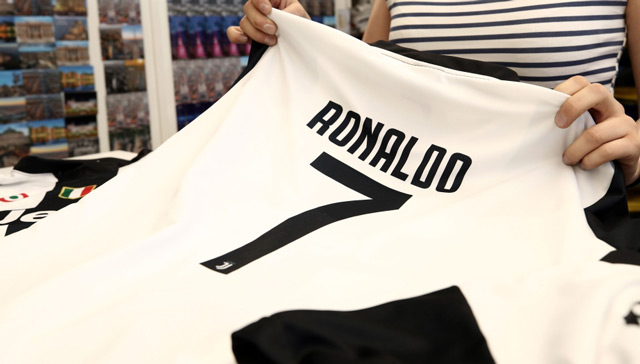 Colombia midfielder Juan Cuadrado says he is happy to give up his Juventus No.7 shirt to the Italian champions' new signing and five-time Ballon d'Or winner Cristiano Ronaldo.
After nine years, four Champions League crowns and two La Liga titles with Real Madrid, Ronaldo completed a surprise move to Italy's Serie A earlier this week, saying "the time has come to open a new stage in my life."
Ever since he joined Manchester United from Sporting Lisbon as a gangly 18-year-old in 2003, Ronaldo has worn the No.7 shirt and has even created his own CR7 fashion label, in a reference to his initials and jersey number.
"We know what he represents with his shirt and I didn't have any problem (giving it up)," Cuadrado said in a press conference in Bogota.
"For me the most important thing is to train hard and be ready for the coach when he sends me onto the pitch to play, which will now be with (the number) 588."
On Wednesday, Cuadrado had already sent a welcome message to Ronaldo insinuating he would give up claims to the coveted No.7.
Cuadrado is more interested in Ronaldo's abilities than what shirt number dons either player's back.
"He'll bring a lot to Juventus with this hunger he has for winning," he said.
"He's one of the best in the world and with what he's done and his experience, he'll help us a lot."
Follow Emirates 24|7 on Google News.