Ennis-Hill not expecting Chernova apology after doping ban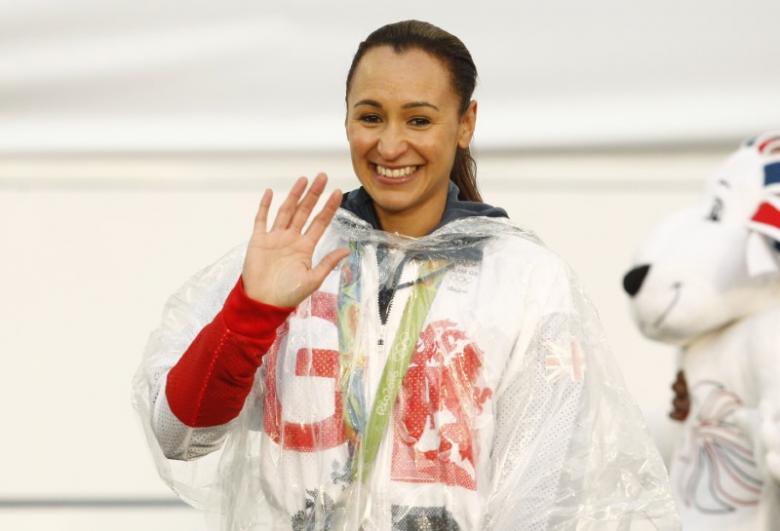 ritain's Jessica Ennis-Hill does not expect to receive an apology from Tatyana Chernova after the Russian heptathlete was stripped of her 2011 world title for a doping violation but she is eager to get her hands on the gold medal.
Chernova won heptathlon gold ahead of Ennis-Hill at the 2011 World Championships but was stripped of the medal along with her bronze in the 2012 London Olympics by the Court of Arbitration of Sport (CAS) in November due to blood doping.
Chernova has not issued a public apology after her ban and Ennis-Hill said she was not counting on getting one.
"If she was to apologize it would make it that bit easier but I don't think it will ever happen," Ennis-Hill was quoted as saying by the Times.
"People who are doing it don't believe they are doing anything wrong. They think everyone's doing it. There are not many cases where people say, 'I'm really sorry, I shouldn't have done that'. It never happens because they are in denial."
The 31-year-old, who also won the world title in 2009 and 2015, retired last year and is hoping she will receive her medal at the Olympic Stadium in London, which will host this year's World Championships.
"It would be really special to get my medal back in that stadium," Ennis-Hill added. "I don't have my medals on display at home but it would be pretty disappointing to get a world gold in the post."
Prior to her 2011 triumph, Chernova participated in the World Championships twice, finishing eighth in 2009.
"It's obvious when someone is doing something they shouldn't," Ennis-Hill said. "You look at their progression and how they improve. It just did not add up.
"It was a gut feeling but you can't point the finger and say anything because you don't know for a fact."
Chernova was also stripped of her bronze from the 2008 Olympics with Briton Kelly Sotherton set to receive the medal.
Follow Emirates 24|7 on Google News.