2018 Games torch relay to begin in November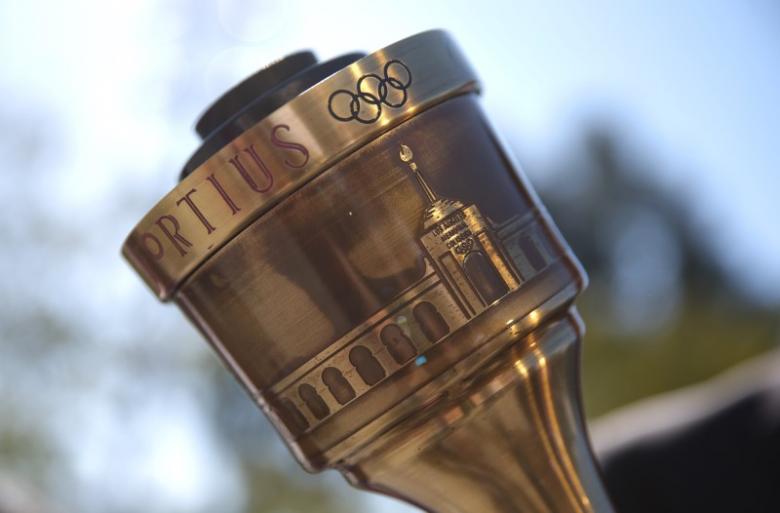 The torch relay for next year's Winter Olympics will begin in South Korea in November and travel 2,018 kilometres around the country before arriving in Pyeongchang to mark the start of the Feb. 9-25 Games, organisers said on Monday.
The flame will be lit in Olympia, Greece on Oct. 24 before coming to Korea for the domestic relay. It would then be taken through 17 cities and provinces by 7,500 torchbearers, beginning on Nov. 1 -- the 100-day countdown to the Games, POCOG said in a statement.
The identity of the final torchbearer has not been revealed yet but it would be a huge surprise if figure skater Kim Yuna does not light the cauldron to start Asia's first Winter Games outside of Japan.
Kim, who almost single-handedly raised the profile of winter sports in South Korea, won gold at the Vancouver Games in 2010 and a controversial silver in Sochi four years later before retiring from the sport.
She was also a torchbearer at the 2006 and 2010 Games and said the experience would create a "lifelong memory" for those taking part in the relay for Pyeongchang.
"It was a great honour to carry the Olympic torch for Torino 2006 and Vancouver 2010," she said in the statement. "It motivated me to work even harder towards winning a gold medal at the Olympic Winter Games."
Also on Monday, the South Korean government said it would tack on 2 billion won ($1.75 million) in additional funding to help local athletes prepare for the Games, Yonhap News reported.
The funds are in addition to the 33.7 billion won the government had already set aside for athlete training and preparation.
Located in the mountainous Gangwon Province, some 180 kilometres east of Seoul, Pyeongchang failed in bids for the 2010 and 2014 Winter Games before finally finding success.
The 2018 Games kick off an Olympic cycle in Northeast Asia, with Tokyo hosting the 2020 Summer Games and Beijing staging the Winter Olympics two years later.
There have also been suggestions the region could stage three straight Winter Games with the Japanese city of Sapporo thought to be keen to stage the 2026 event.
Follow Emirates 24|7 on Google News.