2022 to remain summer World Cup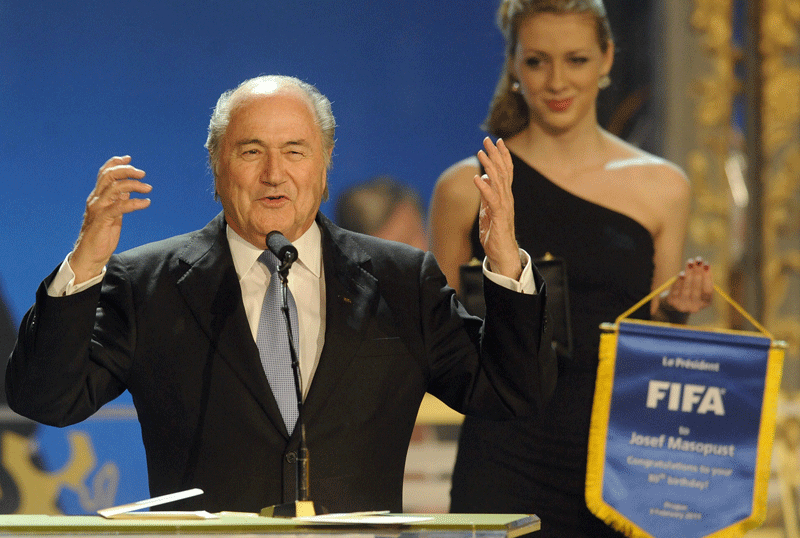 Fifa president Sepp Blatter added to the confusion surrounding the timing of the 2022 World Cup in Qatar by saying on Monday he still expected it to take place in the northern hemisphere summer - having last month predicted it would be staged in winter.
The tournament traditionally takes place in June and July but with temperatures in Qatar rising to 40 degrees Celsius in those months many have questioned whether it would be safe for the world's top footballers to play in such searing heat.
And that led to suggestions, some from Blatter, that the first World Cup to be staged in the Middle East could take place in the European winter for all that it might interfere with the continent's club seasons.
However, in an interview with the BBC on Monday, Blatter said: "I think for the time being the matter is on ice. Everything is settled for summer."
But the Swiss head of football's world governing body said at the Asia Cup in Doha last month: "I expect it (the 2022 World Cup) to be in the winter because when you play football you must protect the main people, the players."
Nevetherless he told the BBC he had no preference and also disclaimed responsibility for a winter World Cup, saying the idea had been originated by the likes of Germany great Franz Beckenbauer and former France international turned UEFA president Michel Platini.
"Who said first that we should play in winter? It was Franz Beckenbauer, second Michel Platini and the world footballers' union (Fifpro).
"I am not in favour of one or the other. What I did say, winter is not only January or February. I think for the time being the matter is on ice."
Blatter said a Qatar delegation had visited Fifa's headquarters in Zurich and indicated the World Cup would be played in its customary slot, with all matches taking place in the Gulf state alone following reports some fixtures could be 'exported' to neighbouring countries.
"Everything is settled now for summer and all the 64 matches will be played in the territory of Qatar," said Blatter, who is seeking re-election later this year for another four-year term as FIFA supremo.
He added: "In the bidding documents it was clearly established that the executive committee reserved the right to change anything in the bidding process, but here in this case it must come from Qatar."
Follow Emirates 24|7 on Google News.