Abuse of Adeyemi disgraceful, says skipper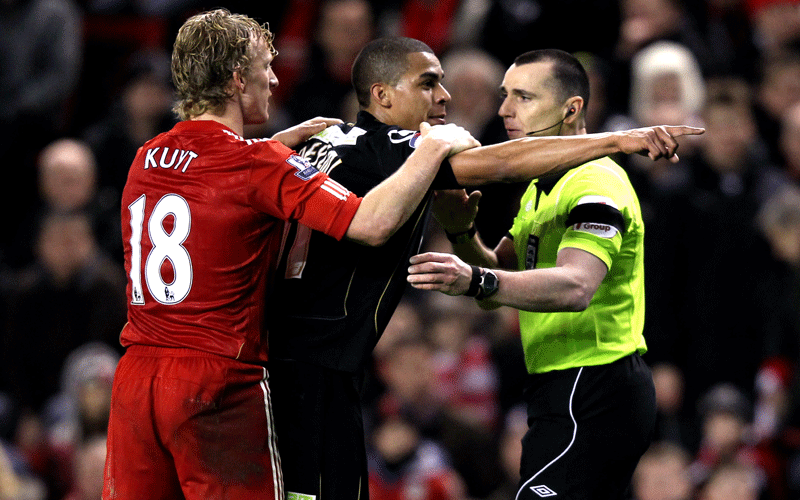 Oldham captain Dean Furman has said he understood the reactions of teammate Tom Adeyemi to the abuse he suffered in the FA Cup tie at Liverpool saying that the taunts had been an "absolute disgrace."
The incident happened towards the end of Friday evening's game, won 5-1 by Liverpool, when the 20-year-old, who is on loan from Norwich, appeared to take offence to something shouted from the Kop.
Despite reassurance from his team-mates, plus Liverpool captain Steven Gerrard and forward Dirk Kuyt, the right-back was visibly upset and tearful.
The matter was reported to match officials and subsequently the police, who have confirmed they have launched an investigation into the matter.
Liverpool, who have been embroiled in a racist abuse row involving striker Luis Suarez and Manchester United defender Patrice Evra, are also looking into the circumstances surrounding the incident.
Furman declined to comment on whether the insult was of a racial nature.
"He was abused and I'll leave it to Tom and the police to investigate that," Furman told BBC Radio Manchester.
"What happened should not happen in the game.
"It has been highlighted over the last few months and it is an absolute disgrace."
When pressed as to whether the abuse was of a racial nature, Furman added: "It is difficult for me to say anything.
"When one of your boys is down like that we all feel it.
"Tom, the authorities and police will sort out the situation.
"I hope the authorities take heavy action because it was a disgrace.
"A lot of credit goes to Tom for the way he handled the situation."
ALSO READ:

Follow Emirates 24|7 on Google News.