Al Ahli coach jailed for insulting other club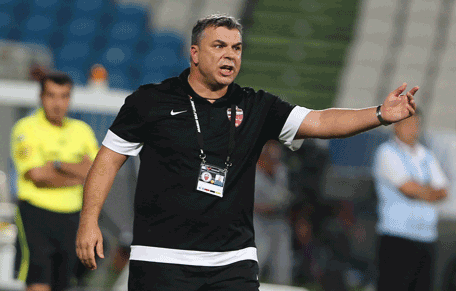 The Misdemeanor Court today sentenced the coach of the Al Ahli Sports Club, Cosmin Olaroiu, to three months in jail for insulting the Al Ain Football Club but suspended the judgment for three years.
Kozmen was acquitted of a charge of libel via social media networks.
The court ordered him to pay Dh21,000 in temporary compensation to Al Ain Club and to bear the cost of court fees.
The Abu Dhabi Prosecution had referred the case to the court after the Al Ain Club accused Cosmin of making hostile statements against his former club during a press conference he held to comment on a decision taken by the committee on the transfer of players which fined him 450,000 euros for breaching his contract with Al Ain Club.
The Court established that the libel charge was indisputable because it occurred in the presence of media representatives and was disseminated by other broadcasters. The court ruled that Cosmin was not guilty of using social media channels to insult the Al Ain Club because it was not him who had drafted the phrases used in the press conference which were published via social media. The abusive phrases were posted on the social media by others who attended or watched the press conference.
Explaining the suspended sentence, the court said that, in accordance with the law the suspect will not go to jail. However, if he was convicted in another case during the next three years, he would then serve the three month sentence in the current case would then come into force as well as the judgment in the other case.
Follow Emirates 24|7 on Google News.